The Canadian Vessel Registry is your online source for entering your pleasure craft vessel in the Pleasure Craft Licensing System – the most effective and quickest way to apply for a boat license for your recreational boat.
Applicants can send their application for a new, transferred, or updated pleasure craft license electronically.
You need a pleasure craft license if you own a boat that has a 10 Horsepower or 7.5 kW motor. You can also voluntarily register or license your boat.
Having a license or registering your boat makes it easier to get found during search-and-rescue activities. A license number or registration number is used as an identifier for these purposes.
After filling out the online application form and uploading the necessary supporting documents, a confirmation number (valid for 90 days from the date it was first issued) is sent to the applicant via email.l. The license confirmation number must be displayed on both sides of the recreational boat, allowing the owner to use their vessel right away.
If the application is accompanied by the correct documentation, the permanent recreational boat license granted after verifying the submitted information will match the initially provided confirmation number.
The required supporting documents will vary depending on the transaction type and must be uploaded and included with the application. Ensure that you have all necessary documents ready before submitting your application. 
PCL Supporting Documents
Again, the supporting documents you submit online depend on the application type. Have them ready to upload. They should have a print resolution of at least 300 dpi (dots per inch) and a maximum size per upload of 5 MB (megabytes). The following formats are accepted: PDF, TIFF, PNG, or JPG.
New Application for Transfer Documents
When applying for a new licence for a new pleasure craft or requesting a transfer, you'll need the following supporting documents:
A signed valid government-issued ID of each owner whose name will appear on the licence.

A bill of sale (or proof of ownership).

A current color photo of the full side view of the vessel – no stock photos are accepted.

A third-party authorization (for people making the request who are not the pleasure craft owner.)
Declaration under Oath Documents
If you have a newly built boat made in Canada, you also must provide a Declaration under Oath – a document that shows who built the vessel
Supporting Docs for Updates
If you're updating information for your pleasure craft license, you must include:
A signed copy of a valid government ID.

A current color photo of a side view of the boat.
PCL Duplication Documents
Maybe you want to request a duplicate of your pleasure craft license (PCL). If so, you'll need a copy of your government-issued ID. You won't need a photo side view of your boat.
License Renewal Docs
If you need to renew the pleasure craft license, you'll need both a copy of your government ID and a color photo of the side of your boat.
Missing Supporting Documents
If the needed document is not provided within 90 days, the recreational boat licence application will be rejected automatically, and the confirmation number will be voided. Once an application is rejected, the applicant has to reapply for their boat licence and resupply the required correct supporting documents. The issued confirmation number is not reinstated.
Upon resubmission, a new confirmation number is given. A printed copy of the document must be kept aboard the vessel at all times. The confirmation or recreational boat licence number must be displayed in block characters at least 7.5 cm (3 inches) tall on each side of the boat's bow, in a contrasting color to its background. The number must appear above the water line.
This online submission process will eliminate current mailing delays, allowing recreational boat owners to enjoy their vessels sooner.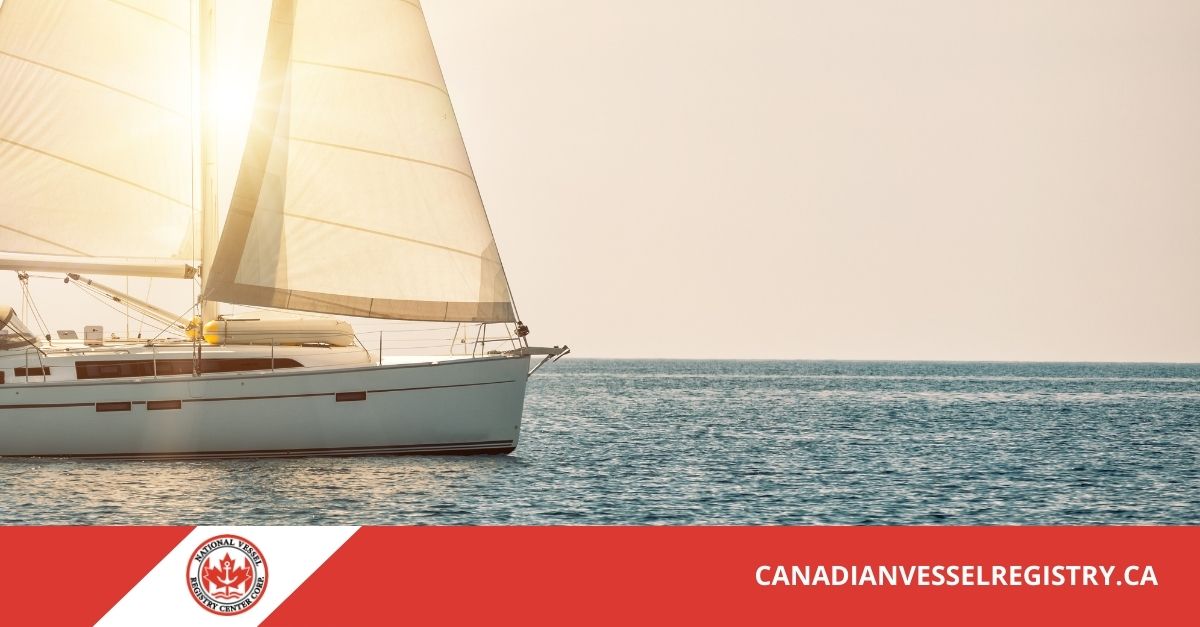 Access the Pleasure Craft Licensing System Now
Licensing a pleasure craft is much more convenient via the Canadian Vessel Registry. Go online now if you need to access the pleasure craft licensing system.