Navigating paperwork is simply a part of life. Whether it is paying bills, taking care of your taxes, or registering your boat, you can expect to sit down and put pen to paper from time to time. Of course, there are many other things you would like to be doing with that time, and if you are a boat owner with a registered vessel, that may include earning your livelihood at sea. Since your time comes at a premium, it is prudent for you to look for ways to maximize efficiencies in your daily life. Knowing how to register your boat with Transport Canada is one such way for you to eliminate hours spent toiling away on paperwork.
Transport Canada is tasked with regulating and managing all matters of transportation on land and sea throughout the nation. One of this agency's key responsibilities is issuing vessel registrations and Pleasure Craft Licenses (PCLs) to Canadian boat owners. While this documentation is important, making sense of government forms is not always easy. Fortunately, at the National Vessel Registry Center, we can help.
What is Vessel Registration?
If your boat is larger than a canoe, chances are it will need some form of documentation. What type of documentation that your boat will need depends mostly on its size and what it is used for. As an example, a motorized vessel with an engine of 7.5 kW or greater will need a PCL, assuming it is used for leisure purposes. If your vessel is put to commercial use, it will be incumbent on you to enter it in the Vessel Registry.
Vessel registration is also required for boats traveling on international waters under the Canadian Flag, as well as boats that have marine mortgages. Completing your vessel registration will give your boat a completely unique name, and you will be exempt from obtaining and renewing a PCL.
The traditional pathway for acquiring a vessel registration is to complete an application, couple it with a bill of sale, and submit photographs of all four sides of your boat to Transport Canada. These items, along with the requisite payment, can be sent via mail to the appropriate Transport Canada office location.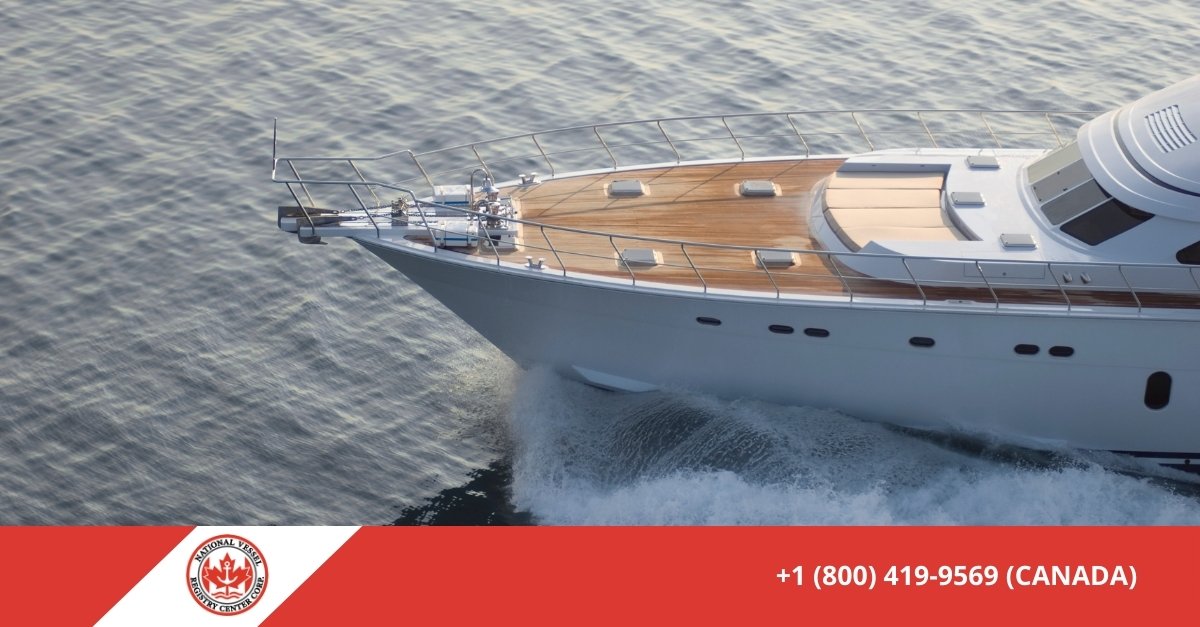 A Different Way to Register Your Boat with Transport Canada
If wading through a bunch of paperwork does not exactly appeal to you, there is an easier way to register your vessel. By working with a private service such as ours at the National Vessel Registry Center, you can apply for your vessel registration online.
We use a simplified, streamlined web form for vessel registration that you can complete in just minutes. We also make it easy to upload your supplemental materials using our SSL-encrypted web portal. We also take your privacy seriously, so you can count on the safe transmission of your materials.
Submit Your Application Today!
Save yourself a trip to the post office and use our convenient, one-stop website for all of your vessel documentation needs. If you would like to learn more about our services, visit our helpful FAQs page, or contact us by phone or email.