As a boat owner, there are times when bareboat chartering your boat makes a lot of sense. Similar to renting out your car, you can charge a fee to a captain and crew to charter your boat for their needs in exchange, which will help cover the cost of docking, maintenance, insurance, and other associated expenses. Maybe bareboat chartering your Canadian vessel sounds appealing to you, or maybe you just want to know more about more ways to earn an income, but you're not quite sure what all the legal mumbo-jumbo means. Don't worry! We're here to help. In this article, we'll talk about bareboat charters in Canada as well as how to obtain all your bareboat charter documentation in one place.
How Do Canadian Bareboat Charters Operate?
There are many people who would love to know and sail the Canadian waters. Perhaps they want to go fishing, perhaps they want to take in natural beauty, or perhaps they simply want to take a swim. There are people who would love to do this as a vacation or getaway even during the cold month of December. You could allow bareboat charters to use your boat. which is basically renting out your boat to others. The winter prevents many Canadian boat owners from using their vessels themselves, so they rent them out at this time of year.
The charterer has control when you allow them to use your boat as a bareboat charter. Even though it still technically belongs to you, the charter guests are free to use the ship however they see fit. In other words, they are in total control of the vessel during the charter and have complete possession of it. Consequently, they have the authority to choose a crew, a crew leader, and other factors. A bareboat charter can be a great way to generate additional income, provided you're comfortable with that.
Meeting The Necessary Requirements
Your vessel is obviously important to you, so you want to be sure that it will be in capable hands. The people who charter your boat must be thoroughly qualified to do so because they will be in charge of the sailing, operating, navigating, anchoring, and docking it. It would be wise to request an experienced resume from any potential candidates so you can thoroughly check their experience on a ship and make sure they have the necessary knowledge and paperwork.
Registration for the Upcoming Journeys
We have all the paperwork and forms that you might require for your bareboat charters. Due to our website's responsive design and mobile optimization, you can fill out all of these forms from pretty much anywhere by visiting our site. As a result, you can fill out these forms while relaxing at home in front of the fire and away from your boat on the water. We see it as another way to assist boat owners in getting more use out of their boats throughout the year.
What Are the Responsibilities of a Bareboat Charter?
The term "bareboat charter" refers to a sailing trip where you handle all aspects of the boat, from navigating to cooking and cleaning. You're responsible for everything—from maintaining the health and integrity of the vessel and its crew to keeping an eye out for potential hazards in your surroundings. In other words: while it might allow for a relaxing cruise in Canada, you can't just put in minimal effort on your part. If anything goes wrong while you're at sea, you'll be expected to handle it yourself or call someone who can help out (and then deal with their response).
Bareboat Charters, Documentation, and Beyond
Everything we said about the forms for bareboat charters also applies to the other forms on our website. You can find and complete any form you might require for Canadian vessel documentation, such as a license or registration for a pleasure craft, on our website. There is frequently a rush processing choice on these forms. In this manner, you can guarantee that they are at the head of our queue in case you need them back that much quicker. Visit our website to see everything we have to offer.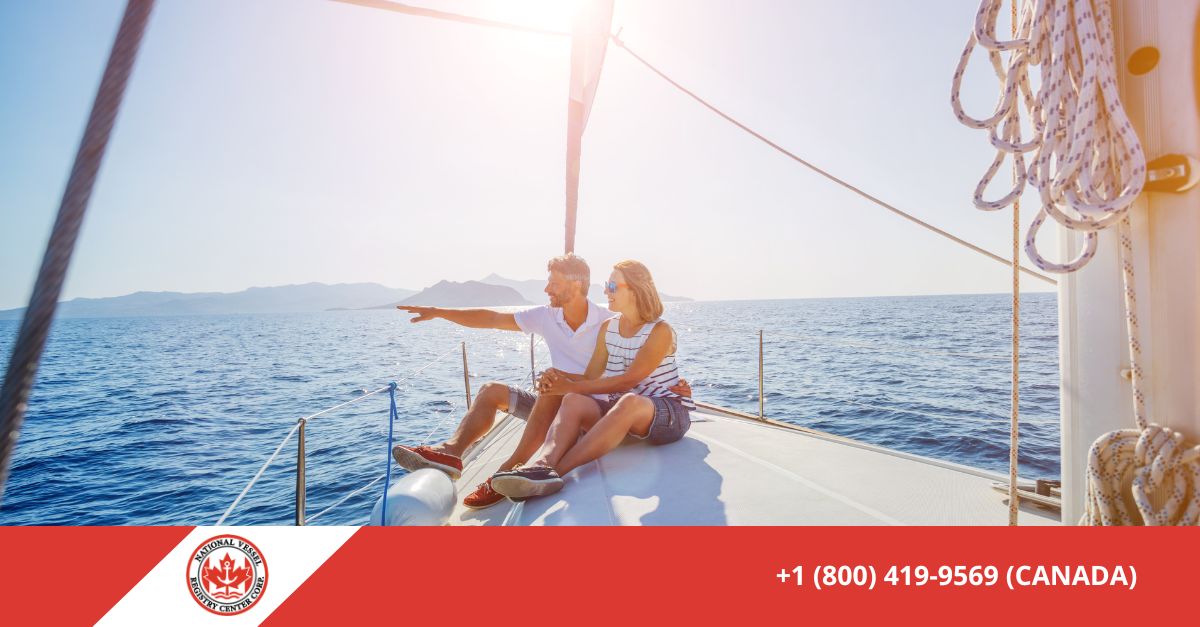 Allow the Canadian Vessel Registry Center to Help You Get Moving!
We can assist if you're interested in offering your boat for charter but are apprehensive about the paperwork required. We provide a user-friendly web portal for your Application for Bareboat Charter Registry at the Canadian Vessel Registry Center. In order to reduce the likelihood that your application will be rejected, our knowledgeable team will also carefully review your documents to make sure they are accurate and comprehensive. Whatever the needs of your Canadian vessel may be, there is a good chance that we can assist you because we also provide a wide range of other beneficial vessel registration services.