If you're looking into buying a boat in Canada, it's important to consider all of the steps involved, from choosing the right boat to obtaining the necessary permits and licenses. It goes without saying that buying a boat in Canada is a challenging task that, in order to be done properly, requires a lot of planning and preparation on your part.
To help you through the process, we've put together a comprehensive guide to buying a boat in Canada, complete with all necessary permits. At the National Vessel Registry Center, you may learn all about the boat-buying procedure and Transport Canada's boat license requirements.
The Steps Needed During Your Purchase
Purchasing a boat in Canada is a step that sounds both exciting and a lot of fun. However, the process of actually doing so can be quite a bit more challenging than one might hope for it to be. Taking this into account, and in order to better assist you, we've compiled a few pointers that you'll want to keep in mind throughout the process so that you can navigate your boat purchase process more effectively.
Determining Your Needs
Before you start shopping for a boat, it's important to determine what you're looking for. Purchasing a boat in Canada seems both exciting and enjoyable. However, the actual process of doing so can be far more difficult than one might expect. Consider factors such as the type of boating you'll be doing, the size and capacity of the boat, and your budget. This will help you narrow down your options and find the right boat for you.
Plans for Your Vessel and Specifications for the Engine
Will you utilize your boat for recreation with your family? Do you intend to take them swimming, skiing, or lakeside horseback riding? Alternatively, do you want to profit from this vessel? Do you envision charging for boat tours or carrying individuals between locations? If you intend to use the boat for business purposes, you must register it. The size of the vessel's engine has a significant impact on the documentation requirements. For instance, you must register your vessel if its engine is greater than 7.5 kW, it is used for commercial purposes, and it weighs more than 15 gross tons. It must, however, be registered in the Small Vessel Register if it weighs less than 15 gross tons.
Purchasing a New Boat
If you plan to purchase a new boat, you will discover that the entire procedure, from searching for a boat to acquiring the appropriate documentation for registration or licensing, is relatively straightforward. If you buy the boat directly from the retailer or manufacturer, you won't need to worry about having it inspected or having any mechanical repairs performed on it. Instead, you can be sure that the boat you are buying is of high quality and will last because of the guarantee and other similar measures.
Obtain the supporting documentation with the assistance of our online portal after you receive the bill of sale. Any vessel that will be used for commercial purposes needs to be registered with Transport Canada. Recreational use, on the other hand, does not require registration, but a license may be needed for a pleasure craft.
Make Certain That Your Boat Is Registered With Transport Canada.
After making your purchase, you must register it with Transport Canada in compliance with the applicable requirements. Now, registering your boat may sound like a tedious and time-consuming administrative procedure, but this is not the case. To complete this step, you will just need to submit the proper form through our system.
The initial registration step is simply accessible through our menu. You simply need to submit it along with the accompanying fee. The best part is that everything is carefully labeled throughout our website with instructions, and we are here to answer any questions you may have about the procedure.
Obtaining the Correct Forms
To legally operate a boat in Canada, you'll need to obtain the necessary permits and licenses. This will vary depending on the province or territory in which you live, so it's important to check with your local government agency for specific requirements. In most cases, you'll need to obtain a Pleasure Craft License and a Vessel.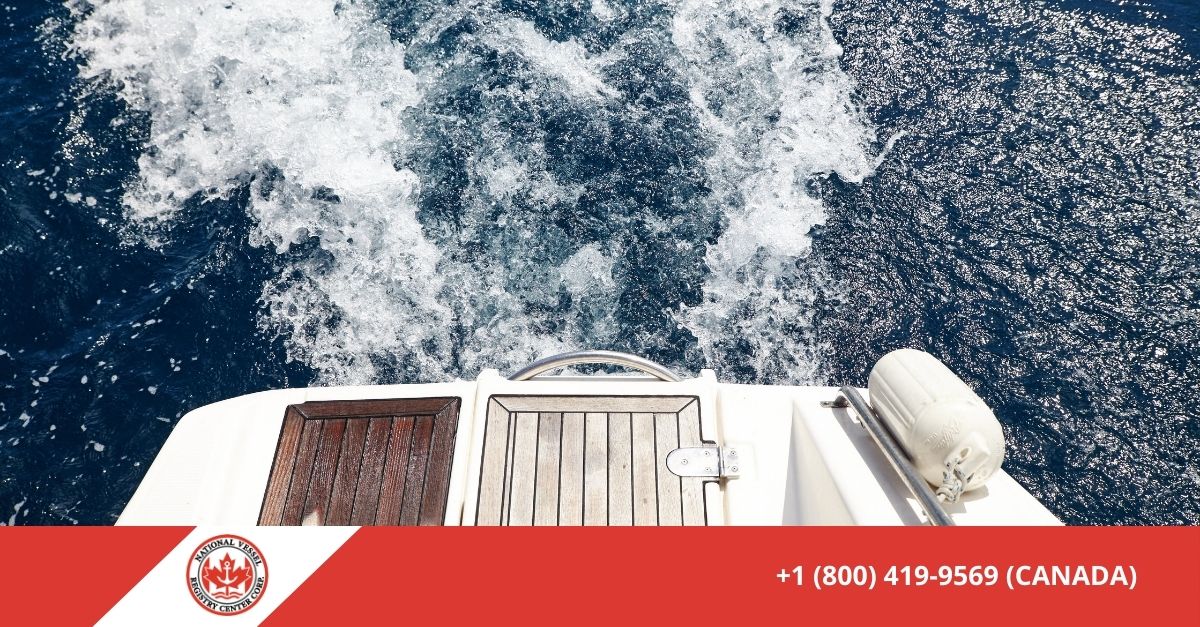 The Canadian Vessel Registry Working For You
We want the registration process to run as smoothly as possible for you, whether you are registering a new boat in Canada or revising an existing registration to reflect changes in ownership. Due to this, we have built our website so that you can simply access all of the required documents, complete them, and then submit them to Transport Canada. If you have any questions about buying a boat in Canada, the process you are presently handling, please do not hesitate to contact us. Simply phone us at (800) 419-9569 or send us an email at info@canadianvesselregistry.ca, and we'll get back to you as soon as possible.