Some of the most common applications when it comes to boating registration aren't the ones for a new one, they are ones to alter it. Now, there are specific forms to change the address or the name of the vessel, but some changes, in particular, will involve a boat ownership transfer. While this might seem a process exclusive to direct transfers of property, there are other instances in which you will have to make use of this form.
Boat Transfer Ownership
The uses of the form to transfer ownership should be pretty self-explanatory, right? You are, well, passing on your vessel to someone else, that's very simple. However, there is more than one use for this process. Plenty of applicants need to make certain changes to their registration unaware that this is the form that can help them out. If you need some guidance, allow us to introduce you to the boat ownership transfer and what the process can do for you.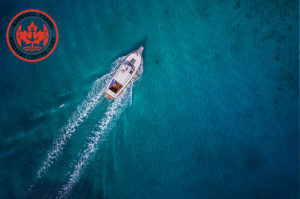 Selling Your Vessel
Are you planning on selling your vessel? Well, while you might think that the sale itself will be enough to carry out a boat ownership transfer, but you will need to officialize the purchase by way of a process for a transfer of ownership. This will involve a simple form that you must fill out and then we can take care of the rest. In order to submit the form, you will simply have to provide information about you as the current owner, the new owner who carried out the purchase, and the vessel itself. It's a simple, straightforward process that will make sure your claim to the vessel is passed on appropriately.
Adding an Owner
In case you are adding an owner to the vessel in question, you will also need to update the registration, but you will have to do it in a very specific way. What you will have to do is use the form for a transfer of ownership, even if you aren't transferring the vessel to someone else. You have to note, however, that in order for someone to be eligible for ownership of the vessel, even if it is shared, they have to be a Canadian citizen, a Canadian resident, or a corporation incorporated under the laws of Canada. If they are any of these, then they can be added to the registry of the vessel along with the current owner.
Boat Ownership Transfer
Whenever you need to carry out a boat ownership transfer, you want to make sure that the process is filed correctly and without any delays or issues, right? Well, we can help you take care of that without issue. Here at the National Vessel Registry Center, we are continuously making efforts to make the process quicker, easier, and more convenient for you. All these forms and more are readily available on our website for you to fill out. If you have any questions, don't hesitate to contacts us at +1 (800) 419-9569 or email us at info@canadianvesselregistry.ca.