It's no secret that Canadian waters are ideal for fishing, sailing, and everything in between. But before you dive in, let's talk bureaucracy. Specifically, let's discuss your pleasure craft license as well as Transport Canada's role in regulating our boating paradise. While the rules and regulations can seem like a maze, compliance is critical for safety and legality. The good news? Obtaining your pleasure craft license online has never been easier with the National Vessel Registry Center.
Transport Canada, being in charge of safety and maritime issues in the country,  has a comprehensive set of regulations for all types of vessels. From commercial boats to humble canoes, each has specific rules. Unfortunately, the challenge for many is in understanding what you need and how to get it without drowning in a sea of paperwork.
The Difference Between Pleasure Craft License and Boat Registration in Canada
Now, you might be asking, "What's a pleasure craft license, and how is it different from boat registration?" Great question! A pleasure craft license is a must-have if you plan on owning or operating a recreational boat in Canada. It's the ID your boat needs for you to legally hit the waters. On the other hand, boat registration is like a birth certificate for your boat, complete with an official number and a detailed history.
If your boat has an engine with more than 10 horsepower (7.5 kilowatts) and you're not using it for commercial business, you'll probably need a pleasure craft license. Something important to keep in mind is that the license itself is not enough to prove ownership. So, if you're going to take your boat out, make sure you always have proof of ownership in a safe place on the boat. 
Understanding the Requirements and Avoiding Penalties
So, why do you need to go through the hassle of obtaining a pleasure craft license online? In a nutshell, it's all about safety, accountability, and avoiding those pesky penalties for non-compliance. This license provides a way to trace the ownership of boats, which is vital in emergency situations and legal disputes.
Making Pleasure Craft Licensing Online a Breeze
Taking all of this into account we can get down to business. You need that pleasure craft license, and you probably want it yesterday. That's where the National Vessel Registry Center comes in. Our user-friendly online portal is designed to guide you through the entire process effortlessly. From easy-to-fill forms to step-by-step guides and amazing blog posts, we've got you covered.
More Than Just Licenses
Besides helping you get your pleasure craft license online, we offer a range of services, from updating your existing documentation to obtaining a new identification number for your boat. Our aim is to be your one-stop-shop for all things nautical documentation.
You can fill out one of the many online forms we offer at the National Vessel Registry Center Corp. as long as you have a computer and access to the internet. You can fill out forms on your phone, laptop, tablet, or desktop computer as long as it can connect to the internet. We're always trying to make our app work better on more devices. We don't want you to plan to fill out your forms ahead of time, only to find that some of them don't load right (if they load at all) when the time comes.
Effortless Regulation Meeting and SSL Security
One of the things that set us apart is how we make Transport Canada compliance an absolute cakewalk. Our online portal, along with all its forms are SSL secured, meaning your data is encrypted and safe. Plus, it's built to help you meet all regulatory requirements without breaking a sweat or a brain cell.
Keeping Your Documents Ship-Shape
And let's not forget the importance of keeping your documents up-to-date. Whether it's your pleasure craft license or other forms of identification, outdated paperwork can land you in hot water. You can also count on the assistance on our support team, ensuring you'll never sail under an expired license again.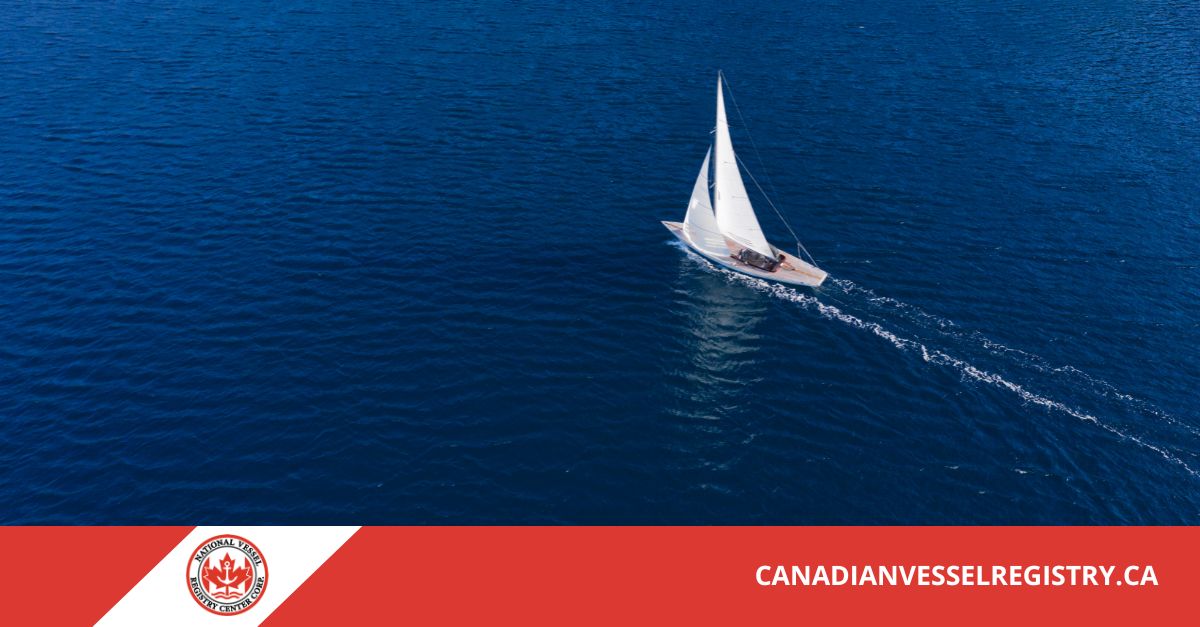 Charting a Course for Smoother Sailing
Navigating the bureaucratic seas of Canadian boating needn't be intimidating or cumbersome. The National Vessel Registry Center's online portal is geared to make your life easier, from obtaining a pleasure craft license online, boat registration to ensuring you meet all Transport Canada regulations. So why wait? Set sail on smoother, regulation-compliant waters today with the confidence that you've got the best first mate in the business—our online portal. Anchors away!
Send an email, or visit our website, and we'll get back to you as soon as we can. We hope that with this comprehensive guide, obtaining a pleasure craft license online is just the first step towards a lifetime of incredible boating adventures in the stunning waters of Canada.