When you own your own boat, the possibilities for what you can do with it are nearly endless. Whether you are an avid outdoorsman, fisherman, or if you just like to be outside with nature, a boat can help you make the most of your summer days. For some, a boat can also serve as the source of their livelihood. Perhaps you are interested in commercial fishing, or operating a sightseeing charter business? Well, regardless of what you plan to use your boat for, the path to vessel ownership is generally well-forged. At the beginning, you will need to do a lot of research in order to determine which type of vessel is right for you. This means getting to know the various different makes and models on the market. Once you have found your vessel of choice and have agreed on a price with the seller, you will then want to consider how you need to document your boat with Transport Canada. For certain types of boats, this means filling out Canadian boat registration forms.
If you have thought about buying a boat before but have yet to pull the trigger, it might be due to sticker shock. Brand new boats, for instance, are often just as expensive as new cars. The good news is, even if you are on a budget, it is possible to own a boat. A lot of vessels are built to last, so it may be a worthwhile idea to explore the secondhand market. This allows you to get a great deal on a boat that was previously owned but well-maintained. You may also want to consider financing the purchase of your boat in the same way you would finance a car. It is possible to obtain a bank loan in order to buy a boat, but when you do, you must register your vessel with Transport Canada. Read on to learn more about this process.
Canadian Boat Registration Requirements
While boats that are financed via marine mortgages (bank loans) must apply for vessel registration, there are a couple of other situations that warrant this as well. For example, if you are planning to engage in any sort of commercial activity with your boat, you will need to register it. This will also be the case if you have ambitions of traveling internationally with your boat while flying the Canadian flag. It is worth noting, though, that any boat can apply for vessel registration, and some boat owners find peace of mind in documenting their vessel with Transport Canada.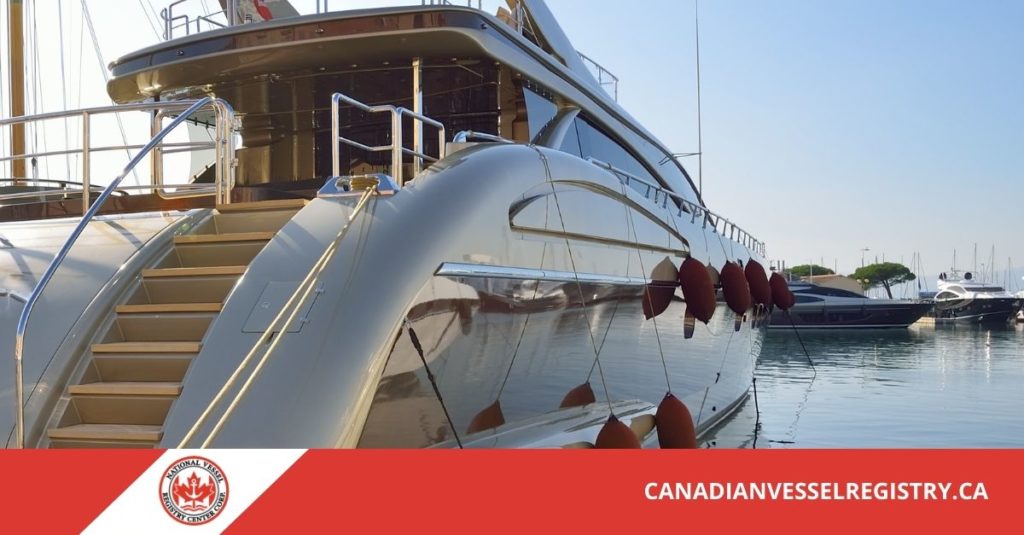 Completing a Registration Online with Us
To register your boat, you will want to complete a Form 1 – Application for Vessel Registration, along with a Form 3 – Statement of Qualification for Vessel Registration. You will also want to provide a tonnage measurement and photographs of all four sides of your boat to Transport Canada. You can use our forms to do this online by selecting the vessel registration section in our navigation menu. To learn more, check out our Frequently Asked Questions page.