Do you have questions regarding whether you should register your Canadian vessel or obtain a pleasure craft license? The truth is, it should be one of your main priorities after you purchase a boat and are planning on sailing in Canadian waters. Failure to have proper documentation may result in Transport Canada applying harsh fines (as well as a host of other problems). Fortunately, you are not alone throughout this process; assistance is available. At the National Vessel Registry Center Corp., we make it simple to not only figure out what to do with your vessel, but also how to go about doing the Transport Canada boat registry process.
Registering With Transport Canada
There are a few steps that must be followed in order to correctly register with Transport Canada. Fortunately, there are several options for doing so. Take some time to gather information and obtain the relevant documents before you begin filling out forms. This is important considering that if you make a mistake on your paperwork when submitting it to Transport Canada, the forms will be returned to you, delaying the registration process. While you can finish the entire paperwork process by visiting the Transport Canada website and mailing all essential documents, you can also work with us at the National Vessel Registry Center to ensure that your forms are completely valid and contain all the necessary information.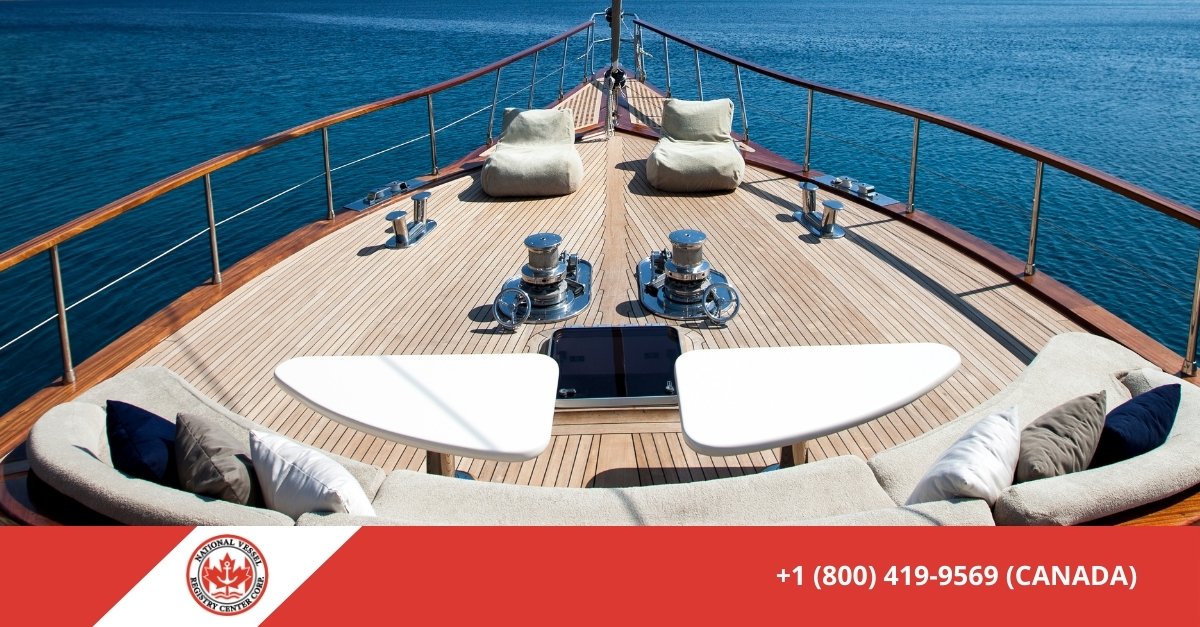 Understanding Transport Canada
Transport Canada is responsible for regulating all vessels in Canadian territory. Anyone who owns a boat that has a motor over 10 horsepower must have a boat license and registration. Transport Canada is the agency responsible for handling the registration of all vessels. They also license all skippers for the purpose of entering Canadian territory with a boat. The agency is responsible for enforcing the rules of navigation and ensuring that all vessels and skippers comply with the laws. Transport Canada also oversees the safety of all vessels and skippers in Canadian territory.
Naming and Describing Your Boat
Before you begin your registration process, it is important that you pick a good name for your vessel. It is important to note that Canadian vessels can't share the same name. After you've decided on a few good names, it is time to provide some basic information about the boat. What does this mean? It will mostly consist of manufacturing characteristics of your vessel, such as measurements, tonnage, and engine specifications. Given all of the different and precise information you'll need to submit, this stage may appear to be a lot of work, but it doesn't have to be. After all, many of these critical bits of information regarding the vessel will be factory specs, which you will very certainly have access to. If you have any issues with the information requested on the registration form, please contact us.
Fill out your forms whenever and wherever you want.
On our website, you can fill out these forms at your leisure. If you're frequently on the go or have a changing work and day schedule, this is ideal. That means you can start them as soon as you wake up and finish them while you wait for your meal to cook. If you get to work a few minutes early or have some free time during your break, you may work on them. In a sense, our service allows you to reclaim your time: you may do something constructive while waiting in line at the bank or the store. This allows you to fill them out when you want.
As long as you have internet access, you can use the National Vessel Registry Center online forms. As long as you're connected to the internet, you may fill out your forms on your smartphone, laptop, tablet, or desktop.
The Importance of Registration Numbers
When you make a vessel purchase, the first thing you should do (besides celebrate) is register your watercraft. Transport Canada assigns your boat a registration number, which is crucial for identification. Registration numbers are useful for a lot of reasons. It can aid in the recovery of your boat if it is lost or stolen. A boat registration also permits you to fly the Canadian flag on your vessel, which might be useful while traveling internationally. Regardless of your experience at sea, it is important to understand Transport Canada's boat registry process, along with its benefits. By filling out a registration form and paying the associated fee, you can have peace of mind knowing that your boat has an extra layer of security.
You Can Count On The Experts.
We recognize that filing paperwork is a chore that no one enjoys, which is why we've made every attempt to make it easier for everyone. For your convenience, we have provided all of the forms you may require as part of the Transport Canada boat registration procedure on our website. You will be able to not only fill them out here, but also submit them with the ease of access we mentioned before. If you have any questions, please contact us by phone at +1 (800) 419-9569 or by email at info@canadianvesselregistry.ca.