In Canada, boats must be properly registered and licensed with Transport Canada, the government department in charge of the country's transportation. You are not authorized to have your boat on the water without a valid license, and if you are caught on an illegal vessel, you will face fines and penalties. Hence the importance of knowing the basics on the how-to Transport Canada's register boat process.
You'll quickly realize that the registration process entails a significant amount of documentation on your part. You'll need to fill out a variety of paperwork, including registration applications, proof of citizenship forms, tonnage measurement forms, and others. You must also submit documents such as the title, bill of sale, and images of your vessel in addition to the paperwork. It's easy to make a mistake with all the paperwork, but submitting a form with errors on it will result in your registration being refused, and you'll have to start over.
Expedited Boat and Vessel Documentation Services by The Canadian Vessel Registry Center 
If you're looking to get your boat or vessel registered but don't have time to wait on Transport Canada's Register Boat process, then the Canadian Vessel Registry Center is a good place to start.
The Canadian Vessel Registry Center provides expedited registration services that are designed specifically for boats and vessels. Because it's an online system, there is no paperwork to fill out. Instead, users can provide all the information they need directly on our website by completing an online form that includes fields for basic data such as name, address, and contact information; vessel details like length, weight, and horsepower; and other specifications like whether it's for commercial or private use. 
Once everything has been submitted through this simple form process (and payment made), Transport Canada will issue a Certificate of Registry within a couple of business days! However, there may be some cases where additional documents will be required before being issued with a certificate of registry, such as proof of insurance coverage for personal property aboard your vessel or evidence of ownership if purchased second-hand.
Here's Everything About The Transport Canada Register Boat Process
The Transport Canada Register Boat Process is a government-run program that provides vessel owners with the required paperwork to operate their boats in Canadian waters. This includes documentation for purchasing and selling your boat, as well as proof of ownership at all times. Feel free to check Transport Canada's website as well as our own blogs at Canadian Vessel Registry to find out more about any other documentation you might need. 
If you're a boater who owns one or more vessels, you're already familiar with the hassle of acquiring and filling out paperwork when you buy new boats or sell old ones. With Transport Canada's register boat system, your information is always accessible and you have complete control over when it gets shared with other parties.
A Website That Works No Matter Where You Are
In terms of the Canadian Vessel Registry Center site's design, it was created with mobile devices also in mind. We remember having to set aside time to sit in front of our computers and type up all of our documentation back when we were vessel owners. We recall how inconvenient it was to take time out of our hectic schedules to find an adequate seat in front of a computer and type. 
You won't have to fill out your paperwork in front of your computer any longer (unless that's how you choose to do it). Instead, you may be filling out your paperwork at the dock, in line at the bait shop, or even on your lunch break at work. Rather than allowing the necessity to complete paperwork to dictate your schedule, we put you in charge. You can start a document with your coffee in the morning, continue it at lunch, and finish it before going to bed at night. The options are unlimited, and the decision is all yours.
We understand that there are so many better ways to spend your time than filling out vessel paperwork. When we designed it, we wanted to make sure that our website could be safely and effectively used from anywhere.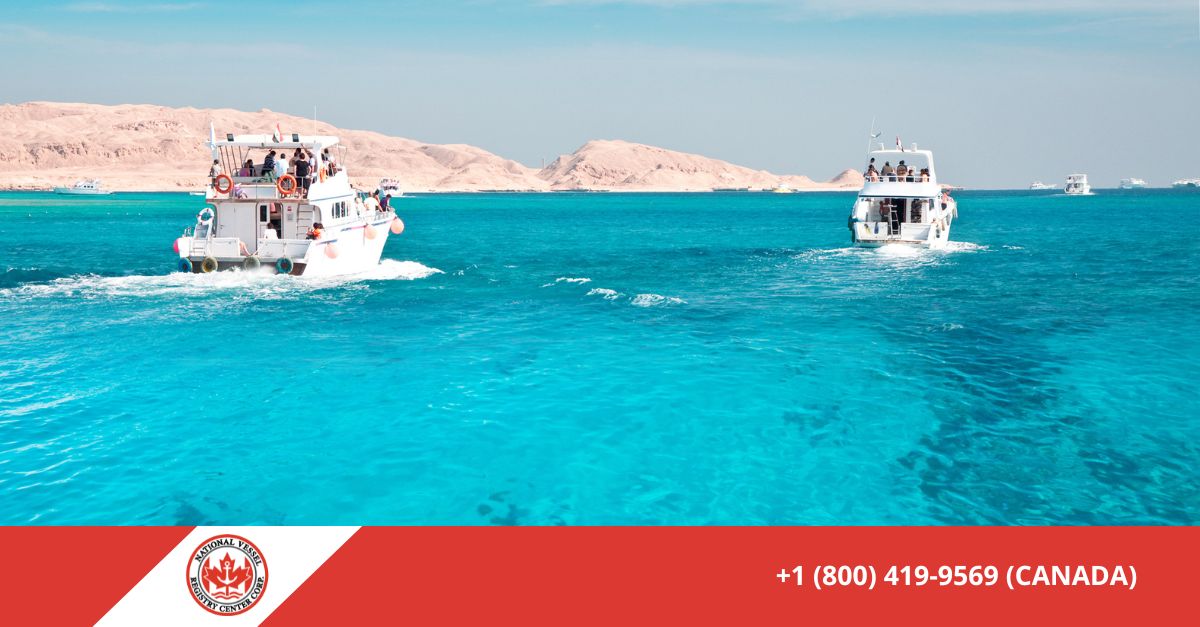 It Is A Quick And Safe Process On Our Website
As we've previously mentioned, you can visit us at the National Vessel Registry Center Corp. if you're looking for a faster and safer approach to completing Transport Canada boat registration for yourself or your company. We provide a secure website that uses the most up-to-date encryption methods and technology so that you may submit forms to us without fear of your sensitive personal and commercial information being compromised. We have registration forms on our website to make filling out applications easier for you. Everything comes to us first, so we can double-check your documents for accuracy, and then we send them to Transport Canada on your behalf, so you don't have to worry about how they get there.
Should you need some assistance with vessel documentation, just give us a call at (800) 419-9569.