The Bill of Sale is a unique document that is the key to a smooth transaction when buying or selling a boat in Canada. This important document protects your rights and makes the process of transferring ownership easier. Therefore, before you buy or sell a boat, it's important to understand how the transaction works and what paperwork is needed to make sure everything goes smoothly and is legal. It also clears the way for a trip that goes smoothly. Join us as we talk about the different ways the Vessel Bill of Sale is used in Canada and show how important it is for registering and licensing boats. Let's dive in!
When Do You Need A Bill Of Sale For A Boat?
The Vessel Bill of Sale is an important legal document that is used to prove and change who owns a boat. It usually comes with registration papers and important contact information for both the buyer and the seller. This is very helpful in the event of confusion or a dispute in the future.
The vessel bill of sale is a legal document that both parties must sign when they buy or sell a boat. Even though it is usually done at the time of purchase, it can also be used to change ownership after the boat has already been bought.
This document is very important for proving ownership because it shows that you are the rightful owner. In case of a dispute, the vessel bill of sale protects you by giving you concrete proof of ownership.
How to Fill Out a Bill of Sale for a Boat:
A bill of sale for a boat needs to be filled out carefully and correctly. Even though there may be different formats, it is very important to make sure that the right information is included. Consider using the Canadian Vessel Registry's secure and easy-to-use online forms to make the process easier and make sure you're in compliance.
Here are some important things to think about as you fill out the document:
Accurate Information: Make sure to include the names, addresses, phone numbers, and email addresses of both the buyer and the seller, as well as any other important information. If something is missing, the law may say that the document is not valid.
Details about the boat: Give all the important details about the boat you are selling, such as the make, model, year, and any special features or changes. This includes changes made by the previous owner, like installing equipment or adding special features. Other features include, certain equipment or accessories, like life jackets or extra gear, are included with the purchase.
Price agreed upon by both parties: Spell out the agreed-upon purchase price to make a clear and legally binding contract between the buyer and the seller.
The Vessel Bill Of Sale Is A Very Important Part Of Selling A Boat In Canada.
As was already said, a Bill of Sale is an important legal document that is needed to sell a boat in Canada. It is used to transfer ownership of a vessel, and both the buyer and the seller must sign it in order for the deal to be official. Before you sign the bill of sale, you must also check for the following:
Registration Numbers and Necessary Repairs
Go to Transport Canada to get your boat's registration number. This number makes it easier for you to get your boat registered with local authorities, so you can start using it on nearby lakes or rivers right away.
Before signing any contracts, make sure all needed repairs are done and there are no liens on the title of the vessel. Taking these precautions protects both parties and reduces the chance that something will go wrong in the future.
How Can A Private Online Portal Help?
When you think about all of these important things, it's clear that a Vessel Bill of Sale form is an important part of buying a boat in Canada. The National Vessel Registry Center is here to help you if you have any problems at any point in the process. Our dedicated team of experts is just a phone call or mouse click away and ready to help.
Protect your rights, make sure you're following the rules, and you can go boating without worrying. Our online service for a Vessel Bill of Sale is here to help you through the complicated process of buying or selling a boat and to prove that you own it.
Our team knows how important it is for things to go smoothly and quickly. Because of this, we offer a secure online platform with SSL encryption to keep your boating documentation safe and private. Our easy-to-use forms and team of knowledgeable professionals will make it easier for you to register, license, and transfer your boat.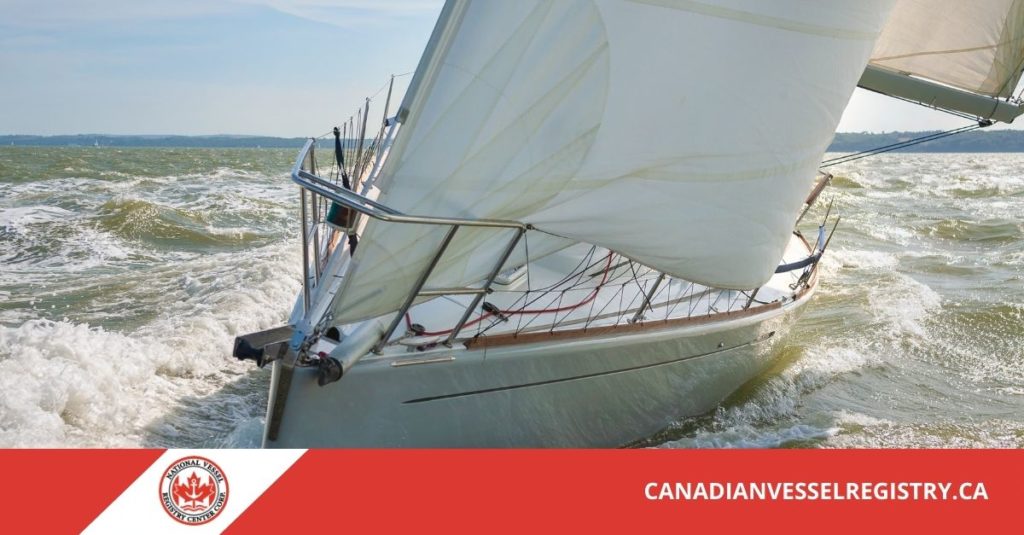 Let us help you find your way around the waters of boat ownership. Visit the National Vessel Registry Center today to find out how our services can make your life easier and give you peace of mind. We're here to help you make your boating dreams come true.
Remember that the Bill of Sale is your ticket to a worry-free trip when you buy or sell a boat. Trust the National Vessel Registry Center's power and knowledge. Contact us right away to feel safe about your boating trip.