Introduction
Owning a vessel has many benefits and is certainly a very rewarding experience. However, it is not a cheap recreational activity. Maintenance, equipment, and storage expenses, in addition to the generally large cost of owning a boat, can quickly take a toll on your bank account. While you may have factored these prices into your budget for a new boat, it is also important to consider the expenses associated with the cost of acquiring a pleasure craft license (PCL) or vessel registration. In this blog entry, we're going to show you some of the benefits associated with a Transport Canada pleasure craft license. 
Understanding a Pleasure Craft Licence (PCL)
In Canada, all vessels must be licensed with Transport Canada, the government department in charge of the country's transportation. You are not authorized to have your boat on the water without a valid license, and if you are caught on an illegal vessel, you will face fines and penalties. A pleasure craft license (PCL) translates as a unique identification number for your boat. This allows you to assign a unique number that can be correctly identified in emergencies like searches and rescues. Qualified workers will be able to identify and access essential information in a timely and efficient manner as a result of this. Keep in mind that this license applies to both you and your vessel, thus making a change is not an option.
If you run a boat for recreational reasons that is 10 horsepower or above and is predominantly utilized in Canada, you must obtain a pleasure craft license. Even if your boat has a less powerful motor, having the license is still a smart idea because it allows you to travel more safely.
Lost or Damaged PLC
It's crucial to understand that the physical copy of your pleasure craft license that you obtain from Transport Canada is the only one that is a valid copy. This means you'll need to acquire a new official copy if you lose it or damage it beyond repair. You don't have to apply for a new registration, but you will need to fill out a special form to obtain a license replacement.
Your craft license should always be up to date, both in terms of your personal information and the characteristics of the vessel, so make sure to update it if anything changes.
Renewal of a Pleasure Craft License
This important document is an authorization to use your boat. You can renew your pleasure craft licence online using your credit card or via mail order. To complete this transaction online, you will need to know the vessel's registration number. If you are not sure what your licence number is, please visit Transport Canada's vessel search page and enter the vessel's name or other details to obtain it. If you need help registering or licensing a new pleasure craft, please use our step-by-step guide for new vessels. The Transport Canada website has all the information you need to apply for a pleasure vessel license. Fill out the application as soon as possible. The sooner you start, the sooner you'll be able to enjoy your boat. You may find several application packages available on the Transport Canada website. There are also available application forms and packages available in French on Transport Canada's website. 
Transport Canada Can Be Confusing For Beginners
For starters, dealing with Transport Canada for a request or renewal of documentation can be time-consuming if you've never done it before. You may be unsure about where to go or what to do in order to properly submit the correct documentation. At the National Vessel Registry Center Corp. we´ve been assisting people to provide adequate documentation to Transport Canada for a long time. We double-check that we have all of the forms you'll need for boat documentation, including the necessary change-of-address applications, so you won't have to worry about missing anything. You can fill out the form online with your new address and contact information by visiting our website. Simply fill out the form and submit it to us, and we'll handle the rest.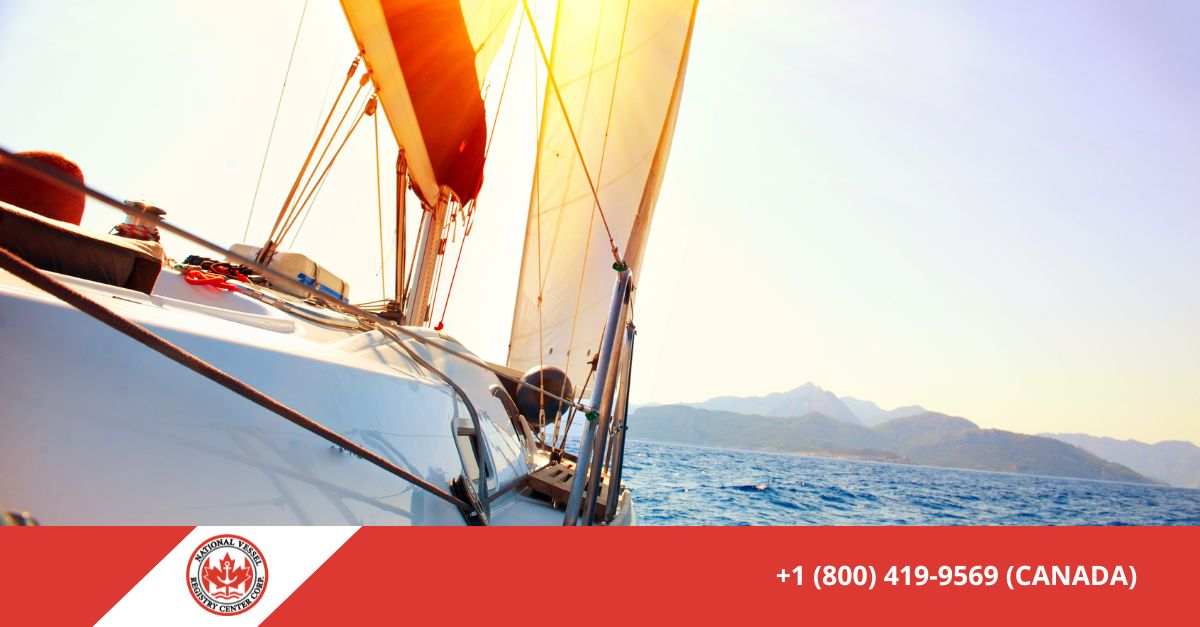 Getting the Help You Need
Paperwork is inconvenient enough on its own, but having to pay to handle and mail it can be a bitter pill to swallow for sailors. However, knowing the required fees and alternative processing techniques will help you make more educated judgments about your boat's documentation requirements.
You'll want to have your application done right the first time, given the expense associated with registration or license. You can avoid long queues at the post office and avoid navigating a sea of paperwork by using a private service like ours at the National Vessel Registry Center.
For these and a variety of other vessel documentation issues, we provide simple online forms. Take a few moments to go over our menu; if you need a form for your boat, we're likely to be able to assist you in submitting it promptly and accurately.