Are you currently looking for a way to register a boat with Transport Canada? By now you are probably aware of some of the necessary steps and responsibilities regarding the registration of a vessel in Canada. But did you know that all this process also comes with certain benefits? A boat bill of sale from Transport Canada is an important document that acts as proof of ownership transfer from the seller to the buyer. While not necessary for all types of boats, it might make it easier to register your boat in Transport Canada's database or transfer ownership in the future. Keep reading if you'd like to know more about the benefits of a Transport Canada boat bill of sale and some of our available services regarding the registration process. 
What Are Some Of The Benefits Of Having A Transport Canada Boat Bill Of Sale?
If you're a boat owner, it's a good idea to have a Transport Canada Boat Bill of Sale. With this document, you can get insurance and register your boat in order to have an enjoyable time throughout the Transport Canada territory. You'll also be able to sell and buy boats without any issues because the bill of sale acts as proof that you own them. (See below)
A Transport Canada bill of sale will also allow your boat to be used in all the coastal waters and freshwater in Canadian territory without having to worry about any legal issues.
Additionally, a Transport Canada registration provides you with a number that can be used to identify your boat in the event of a marine emergency. You'll also need to register if you want to get a maritime loan and avoid penalties for not having the proper identification. 
You Won't Be Able To Transfer The Boat To Another Person Without A Bill Of Sale.
In order to transfer ownership of your boat from one person to another, you will need to obtain a bill of sale. The bill of sale is the document that legally proves that you own the boat and gives proof of purchase. In the event that you decide to sell the boat, the bill of sale is most likely the first document that the potential buyer will want to review.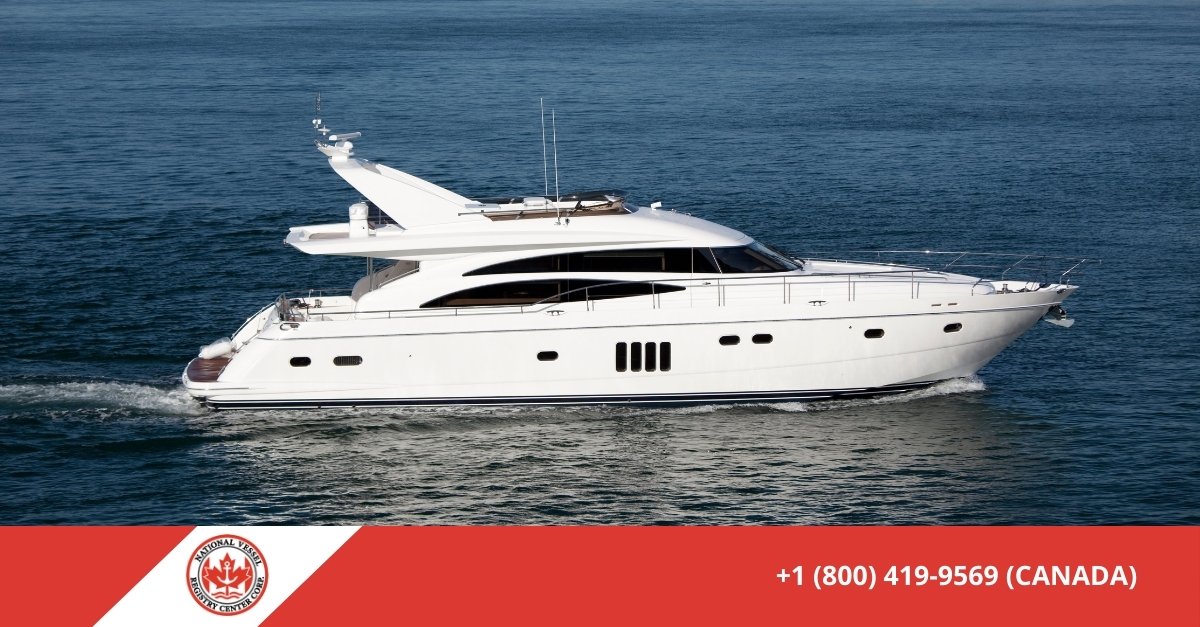 A Bill Of Sale Is Irrefutable Proof Of Your Ownership Of The Boat.
As mentioned before, if you don't have a bill of sale, there won't be evidence of your ownership of the boat. You will not be able to prove your ownership and you will not be able to transfer the boat to another person. You also won't be able to register the boat with Transport Canada or pay taxes on it, which could lead to penalties and trouble with the authorities!
When You Have This Document, You Will Be Able To Get Insurance For Your Vessel Without Any Problems.
Once this document is in your possession, you will be able to dive into the world of getting to pick an insurance for your vessel without any problems. Visit the National Vessel Registration Center for more information about vessel insurance in Canada. 
Our Online Forms Are Easy To Use
Our application process was created with the goal of being as simple to use as possible. You can complete the application online, save your work, and come back to it later, or you can save it to your computer and print it out to take with you. You may also save your progress directly to your mobile device or tablet if you're always on the go or have a busy schedule! This form is for Canadian residents who own a boat or corporations incorporated in a Canadian province or Canada.
There Are Certain Requirements That You Need To Meet To Get The Transport Canada Bill Of Sale.
In order to apply for a Transport Canada bill of sale, you must be at least 18 years of age. You also need to have the title and registration certificate for the boat. Additionally, a photo ID and proof of ownership are required for verification purposes. It is always recommended to include a picture of the entire side of the boat in your documentation. 
Conclusion
We have discussed some of the benefits of having a transport Canada boat bill of sale. If you've never owned a boat before, there's no doubt that this process can seem confusing and overwhelming at first—but don't worry! If you are still unsure about whether or not you need this document, we recommend that you get it anyway because it will allow you to obtain the perks of sailing in Canadian waters as well as have peace of mind wherever you go. For more inquiries about this or any other process, don't hesitate to contact us at the National Vessel Registry Center.