We at the National Vessel Registry understand how frustrating paperwork can be. We know there are other urgent matters to take care of on a day-to-day basis, even though you want to be a responsible boat owner and keep your paperwork up-to-date. Additionally, it is important that you learn how to register your pleasure craft in Ontario and the rest of Canada because, unfortunately, this is also a very important part of being a boat owner, just like boat maintenance, cleaning, and docking fees. On the bright side, we offer several online alternatives for handling license transfers and renewals, which can save you a lot of time. Keep reading to learn more.
Pleasure Craft Registry for Beginners
A pleasure craft license is a document with a special identification number for a vessel, more specifically, a pleasure craft. According to Transport Canada's boating documentation regulations, this enables you to assign a unique number to your vessel so that it can be correctly identified in circumstances like searches and rescues. On a fundamental level, you can think of it as an ID for your boat. This has many advantages, not the least of which is that it makes it much simpler for search and rescue personnel to access important data in an emergency and locate the vessel more quickly. 
Do You Need a License for Your Pleasure Craft?
If you have never owned a boat before, getting onto the seas with your new boat is probably the accomplishment of a lifelong dream. Even though you can probably not wait to get on the water, there may be some formalities you need to attend to first. You should specifically work out the kind of documentation your vessel would need both in Ontario and the rest of Canada.
Obtaining the Necessary License
Now that you are considering getting your pleasure craft license, you probably also wonder how to do so. The first step to obtaining your own license for your pleasure craft is to submit an application through Transport Canada. You must submit some contact information about yourself (or the owner, if you are acting on their behalf) as well as specifics about the boat as part of this process. It will be necessary to provide ownership documentation, most likely a bill of sale. After completing this procedure, you will eventually receive your pleasure craft license along with all of the necessary information.
How is a Pleasure Craft License Transferred in Ontario?
Pleasure Craft License transfers are very common in Ontario because there are a lot of boat ownership changes. This is usually done by the seller signing the back of the PCL certificate, which typically happens during the sale of a boat. After that, the buyer has 90 days to complete the ownership transfer with Transport Canada. The seller is responsible for supplying an updated license request, evidence of ownership, and a copy of their legitimate government identification. For processing, these items can be packed together and mailed to the Transport Canada offices. Once you have acquired a PCL, it will remain valid for ten years. A renewal application must be submitted after that period has passed. Additionally, you must notify Transport Canada if you change your address while your PCL is still in effect or before renewing your license. 
Who Would Need This, and Why?
If your pleasure craft has more than 7.5 kW or ten horsepower, you must register your pleasure craft in Ontario. Another way to decide whether or not you might need the license is to consider whether you're planning on using it to make money. If the answer is no, then it is a pleasure craft. Your boat is not a pleasure craft if, for example, you intend to use it as a paid ferry across a body of water, for the transportation of goods, or for commercial fishing. It qualifies as a pleasure craft if you're using it purely for amusement and guests.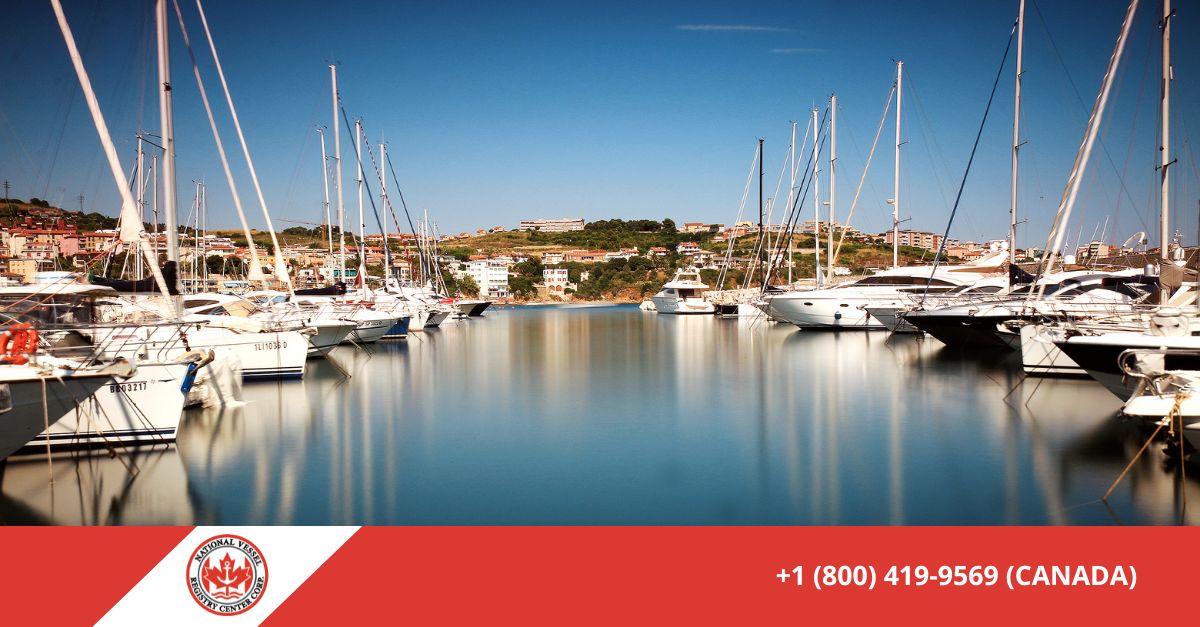 An Online Alternative to Registering Your Boat with Transport Canada
Applying for your pleasure craft registration for Ontario online is now simpler and faster than ever at the National Vessel Registry Center. Use our streamlined web forms rather than hunt down, print, and fill out several PDFs. We use concise, clear prompts so you are aware of exactly what information needs to be entered. Using our web portal, you can also quickly upload your supporting documents. We provide simple-to-use web forms for these and other vessel documentation needs. Additionally our website is also 100% mobile friendly, allowing you to work on the necessary documents and any time and place. Please call or email one of our customer service representatives right away if you have any questions about this or any other vessel documentation services we offer.