If you operate a pleasure craft in Canada, you should familiarize yourself with Transport Canada's regulations. The federal department in charge of transportation in Canada regulates maritime, air, rail, and road activity. It is managed by the country's Minister of Transportation. If you own a pleasure craft that has a motor, Transport Canada requires that you apply for, and be issued a pleasure craft licence. Here at the National Vessel Registry Center, we'd like to share some information about how to process your Transport Canada pleasure craft license online as well as our available services. 
Licensing and Registration
The rules for owning a pleasure craft and acquiring as well as acquiring a pleasure craft license are clearly stated by Transport Canada. A leisure craft is a boat that is used for recreational purposes only and does not transport passengers or cargo. The Shipping Act of 2001 in Canada establishes the definition of a vessel. A passenger is someone who pays for boat transportation, whereas a guest is someone who rides for free on a pleasure vessel for recreational purposes.
A pleasure craft with a motor of 7.5 kW (or at least 10 hp) that is operated primarily in Canada must have a licence, according to Transport Canada. Tenders and dinghies that are carried on board or towed behind a larger vessel must also be licensed.
The pleasure craft licence (PCL) is a legal document that provides the boat owner with a license number. This endorsement is crucial since it provides search and rescue officials with information about your boat in the event of an emergency. You should obtain the document even if you own a pleasure vessel that does not require licensing.
Required Personal Documents
Proof of Canadian citizenship is required, you can provide a passport or birth certificate. 

Proof of Canadian residency is also required. You must provide a driver's license or utility bill with a current address in Canada (such as an electric bill).

If you choose to go through Transport Canada (TC), you must complete the PCELS application and provide supporting documents. The following are some of the documents you can upload:

A bill of sale or registration certificate can serve as proof of ownership.

A copy of a valid government-issued photo ID signed by the owner of the property requesting the PCL

A view of the boat from the side

A third-party authorization letter is required if the applicant is submitting the application on behalf of the owner.
The following file formats are accepted: PDF, TIFF, PNG, and JPG. If your digital camera produces a format that isn't on the list, you'll have to convert the photographs to one that is.
Completing the Application Form
The first step to processing your application is to fill out the application form. Make sure that you provide accurate information and contact information, as well as any other pertinent information requested by Transport Canada. You may also be asked to submit additional documents at this time.
Once all of your information has been entered into the system and submitted, you will receive an acknowledgement letter from Transport Canada. Remember to keep this letter safe because it contains a reference number that allows you to track its progress through their system. If you have recently applied for a Pleasure Craft Licence, it is important to keep track of the current status of your application. You can check the status of your application online or by mail.
You Can Renew Your Pleasure Craft Licence Online.
Regarding the renewal of a pleasure craft licence. We recommend that applicants renew their pleasure craft licences at least 30 days before they expire so that any information related to changes in ownership or vessel documentation is reflected on their new document before it expires. This is especially important if there has been an ownership change; failure to do so may result in delays when applying for new documentation from Transport Canada upon expiry of their current certificate.
Fortunately in a couple of seconds, you can submit an application for a change of address through our portal. The National Vessel Registry Center, Corp. handles all of the paperwork for Canadian vessel owners quickly and efficiently, making life easier for everyone involved, especially you.
If you have a look around our website, you'll notice that we offer a large number of forms and applications in an easy-to-use, streamlined online format. We remove all extraneous terminology and small print, allowing you to enter the critical required information in only a few minutes.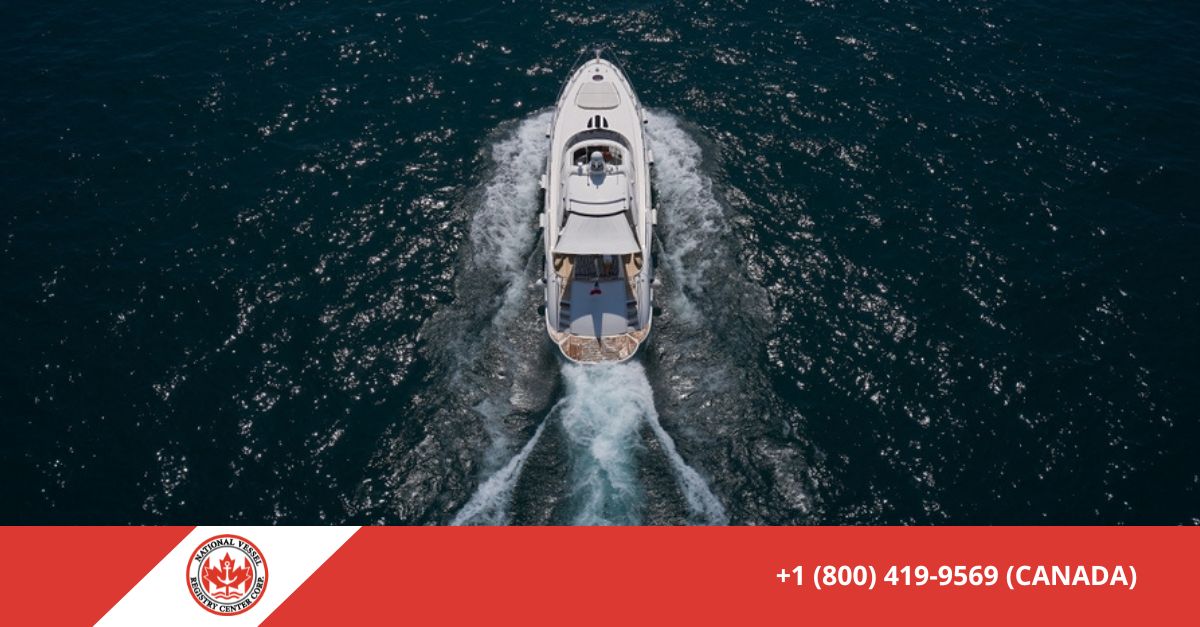 Altogether… 
While you can renew your pleasure craft licence online using the Transport Canada website. Here at the Canadian Vessel Registry, we offer a simple and safe solution through the use of our online SSL encrypted forms. This is an accessible and time-saving solution that guarantees all documentation is delivered as requested by the authorities. Visit our website to learn more about these forms and any other vessel registration questions you might have.