Our site is designed to make acquiring and maintaining proper Transport Canada documentations easier. We specifically made it so that vessel owners can have one less thing to worry about. However, one thing that every vessel owner has to worry about at all times is safety. That's true during any time of the year, but in the winter special measures tend to be required. As of this writing, it's February, a very cold time of the year in many Canadian waterways. No matter your reasons for being on the water, it's always a good idea to enforce general boat safety. 
Check for Ice 
Depending on how cold it is or has been, there could be ice built up on the boat. In many areas, this could have a pernicious or even dangerous effect on your vessel's performance. The fuel lines, the bilge pump and the steering cables could have ice build-up on them. By that same token, you want to make sure to remove any ice from the decks, masts, or really any exposed equipment on the vessel. It's natural to think: "well, no one's going to be on that part of the boat, so I don't really have to clear the ice off of there." However, ice build-up, depending on where it is on the vessel, could alter the vessel's center of balance and consequently, its maneuverability. If you see ice, clear it off: good rule to follow. 
Transport Canada Documentations: Dress Appropriately 
You already know you should dress warmly when being on a vessel in cold weather. However, it's important to dress warmly the right way. That means having layers, yes, but layers that specifically keep your head, torso, feet, and hands protected from the biting cold. For many, that could include a hat with lining, gloves, and more. However, you don't want to wear too much. It makes sense to put on as many clothes as possible, but, you also want to be able to comfortably put a personal flotation device over all of your clothing, too. That way, you'll be warm as well as safe, regardless of what happens on the journey.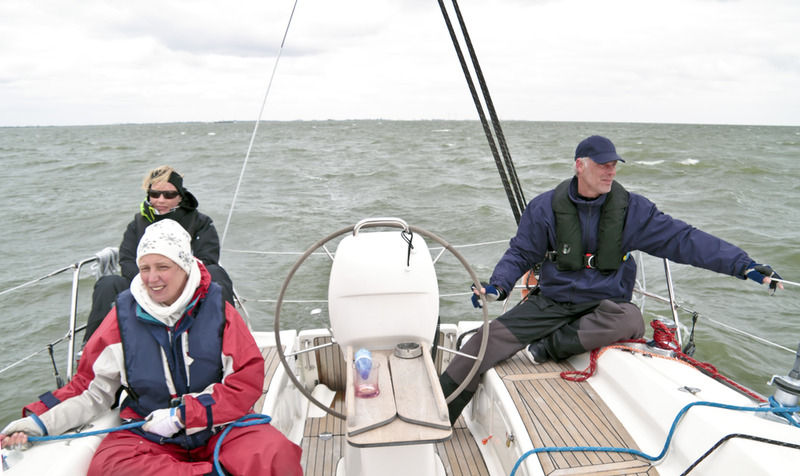 "Right Tools for the Job"
When going out on the water, you know to have a float plan. You know to share that float plan with people on land. You have the requisite flares, noisemakers, and more. However, in the cold, you probably want to have extra amounts of warm liquids, water, and food as well. Boating in cold weather can be tiring, for many, more so than boating in warm water would be. Having all of these at hand for yourself and your guests (as well as an up to date first aid kit) goes a long way towards ensuring everyone has a safe and successful trip. 
Transport Canada Documentation from Anywhere 
With our mobile-optimized site, you can fill out your Transport Canada documentations from anywhere. Many of our customers, in fact, when they can get an internet connection, have filled out their forms after they've dropped anchor and the boat has safely been stopped. For more info: (800) 419-9569.