If you own a boat in Canada, you are required by law to be familiar with the Transport Canada boat registration. Registration of boats is not only required for safety purposes in Canada, but it also confers several advantages to the owners of vessels. In this article, we'll discuss what boat registration is, as well as the advantages that come along with having it, so stay tuned! In addition, we will provide you with information that will walk you through the process of registering your boat with Transport Canada. Continue reading this article if you're good with a paddle or a helm! The following is a list of some of the most critical advantages that you will get if you register your boat with Transport Canada:
It Ensures Your Vessel Is Legal and Properly Documented
Registering your boat with Transport Canada establishes its legitimacy and provides essential documentation in case of an accident. Without appropriate registration with Transport Canada, you are not allowed to take your boat out on the water or enter a port. This eliminates the possibility of someone attempting to go boating in an unsafe vessel or in circumstances where it wouldn't be appropriate for the vessel to be in. 
It also eliminates the possibility of someone using a boat to convey contraband such as narcotics or weapons. Transport Canada boat registration might save you from fines if you operate your vessel without authorization. Any penalties accrued by unauthorized use of your vessel will be sent to you, the vessel's rightful owner. This may be a lifesaver if someone is discovered using your boat for illicit purposes, such as fishing or hunting.
Transport Canada Boat Registration Gives You Proof Of Ownership Of Your Vessel
When you buy a boat, whether it's brand new or old, there's always the possibility that another person may lay claim to the watercraft as their own. If you have a boat that is sufficiently big or if you live near water for an extended period, it is quite probable that someone will eventually come along and claim that your boat is their property. This scenario is not limited to the domain of fiction. You must have evidence of your ownership to avoid real-life scenarios like the one described above from happening and potentially landing you into legal problems. Your boat's Transport Canada registration number provides irrefutable proof of ownership. This number is also one of the quickest and simplest methods to recognize a vessel out at sea.
It Provides You with a Record of All Mishaps and Incidents Involving Your Vessel
The most obvious benefit is that you won't worry about forgetting when or what caused an accident since Transport Canada will record everything. You will have records to refer to if your accident record is questioned. Getting your Transport Canada boat registration is also essential so that your name appears as the owner. People often confuse being listed on a boat's title with being held liable for everything that may occur while the boat is in operation. With a Transport Canada number, you'll be the one to answer in the event of an accident. If anybody has doubts about the ship's ownership, they can locate you quickly and simply because your name, address, phone number, and email address are all included right at the start.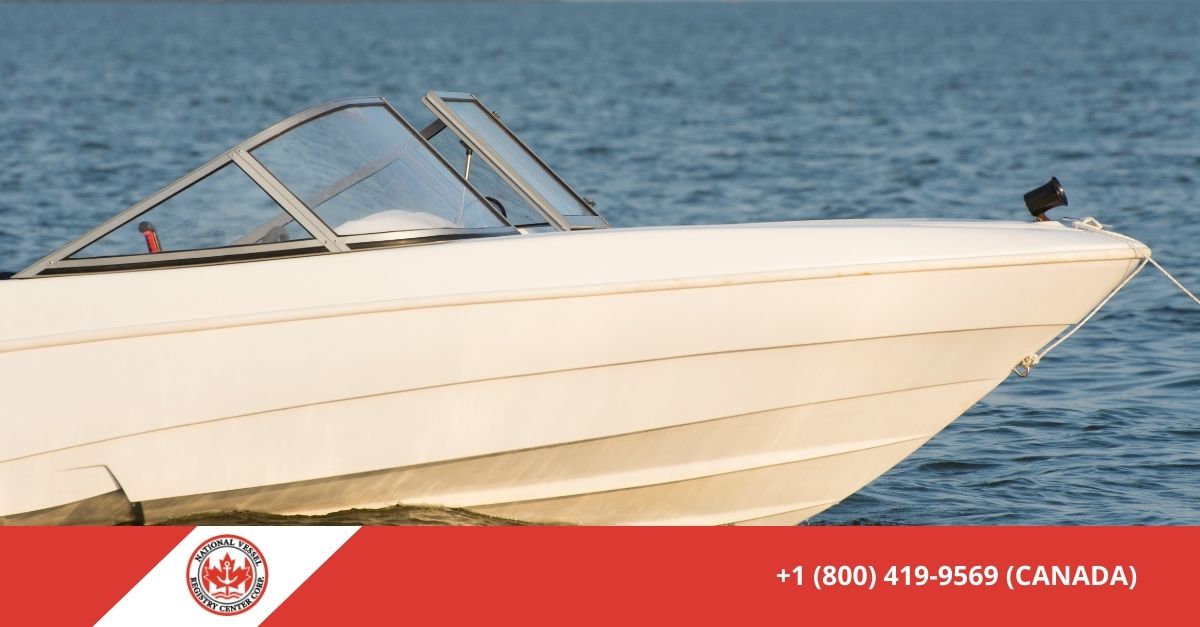 It Entitles You to Certain Privileges, Such As Priority Berthing and Customs Clearance
Boat registration with Transport Canada is highly recommended. It grants you special treatment at the port, such as faster berthing and clearing at customs. Also, you may settle your boat tax obligations this way, which is crucial in the current economic climate. But registration isn't just about you; it helps safeguard the boating community and ensures everyone acts responsibly on the water. For instance, when a ship is moored or in a port, only registered vessels are allowed access. Registered Boats will be allowed to bypass the customs and dock waiting line, which may save a lot of time if you need to be somewhere fast. Individuals transporting their boats across international boundaries are likewise free from paying duty.
If you own a boat, it's essential to know that Transport Canada registers boats. This free service helps boaters keep tabs on their motorized vessels and provides peace of mind. To register your boat, you'll need to contact the National Vessel Registry Center at +1 (800) 419-9569 for more information.