In today's digital world, your address is more than just the place you call home. It's also an important piece of personal information that needs to be updated regularly so you can access services, receive packages and stay in touch with friends. Now that rents and mortgages are constantly changing and people are looking to sell and buy houses and change addresses, you might discover that you can relocate to a different area that better matches your personal or financial needs. If you're moving or need to change your address for any other reason, you may assume it will take a lot of time and effort to update your records with Transport Canada (TC). However, fortunately, it's not that difficult to do so with the right tools and help.This article covers everything you need to know about how to easily change your address with Transport Canada and how to go about doing so quickly and easily.
What is Transport Canada?
The government of Canada's Transport Canada department is responsible for ensuring the safety of the country's transportation system. This includes aviation, marine, rail, and road. In other words, Transport Canada oversees the safety and security of all modes of transportation in Canada. Transport Canada is a federal regulatory agency that ensures that Canada's transportation system is safe, secure, and efficient. It does this by setting and enforcing regulations, issuing licences and conducting research. TC also manages the movement of people and goods by air, rail, marine, and road. For example, you may need to contact Transport Canada if you want to seek a pilot's licence, set up a railway yard or transport your pet by air. The same applies for all boat licences and sailing permits. 
Why Should You Change Your Address with Transport Canada?
Like other governmental agencies, Transport Canada maintains a database of individuals' addresses and contact information. This database is called the Vessel Registration Query System (VRQS). VRQS is very important because it's used to track different vessel data. These records are important because they help Transport Canada keep the country's maritime system safe and organized. Having inaccurate paperwork or records with Transport Canada could cause you troubles, especially if your ship is registered as an aspect of your business. Transport Canada keeps meticulous records of verified vessels.
Just like you might need to update your address with credit card companies, banks, vendors, utility providers, and many other organizations so they know where to send important documents or statements when they need to reach you. This is part of the same reason why you definitely don't want to forget to notify Transport Canada about your change of address when you are making all these changes to your records.
Transport Canada For Beginners
If you've never dealt with Transport Canada for a change of address, starting the process might seem a bit complicated. You might be unsure about how to fill out the paperwork or where to go and send documents. Fortunately, here at the National Vessel Registry Center Corp. can help you with that. We make certain that we have all the paperwork you want for boat registration, including the appropriate forms for a change of address.
How To Change Your Address With Transport Canada
If you want to change your address with Transport Canada, you can do so through traditional mail or online. Simply visit the TC website and select "Change my Address." Once there, follow the instructions to enter your personal information. This includes your first and last name, date of birth, country of residence, and email address. Next, select your reason for changing your address. You'll then need to enter the new address  and information in the appropriate fields. Your changes will be processed within a few days after you submit the necessary information and the paperwork is mailed. Unfortunately, depending on how familiar you are with the procedure, you might need several trips to the post office or to resubmit documentation in case you send the wrong one, wasting valuable and precious time.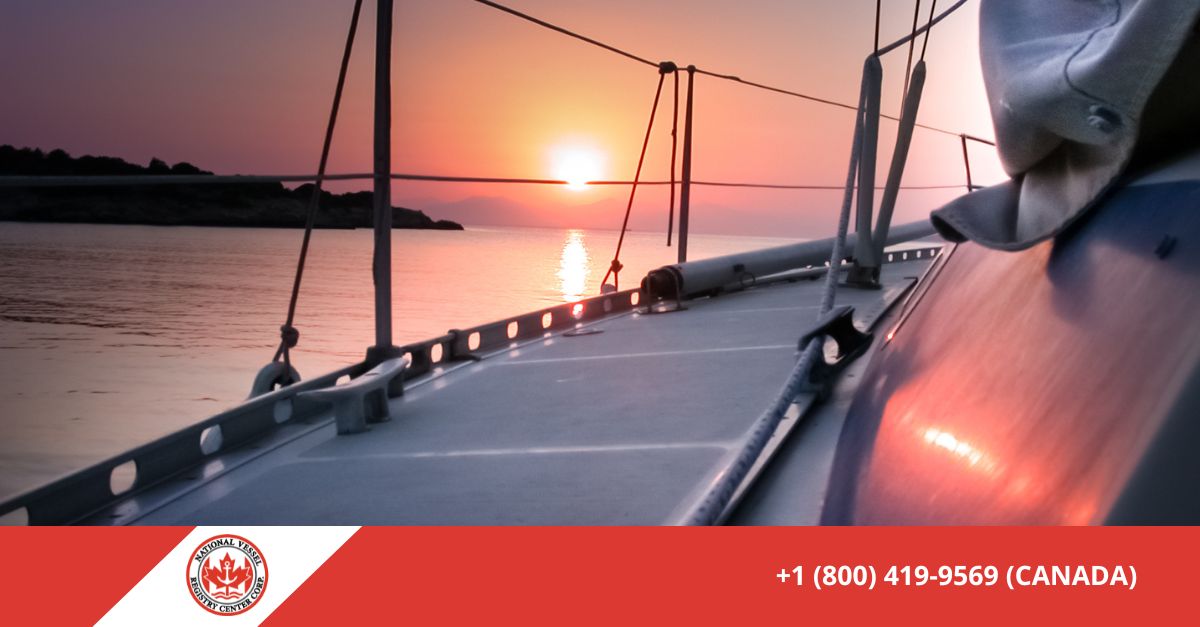 Using Our Online Fast Portal
Reach out to us here at the National Vessel Registry Center Corp. the next time you need to get in touch with Transport Canada about a change of address for your home or place of business, or for any other documentation need you might have. We strive to make it as simple as possible for you to find and gather the right documents, and the best part is that you can complete and submit them through our fast and secure website rather than mailing them into an office and praying that everything is correct. Remember, it's important to change your address with Transport Canada if you're planning on moving.  To send all of your paperwork to Transport Canada quickly, easily, and effectively, visit our web pages right away for all of your boat documentation needs.