Given all the paperwork involved in boat ownership, it's bound to get confusing at some point or another. We know that everything related to boat numbers in Canada can be a lot, so let us help. Here's everything you need to know as part of this process.
The Guide to Boat Numbers in Canada
As you probably know, boat numbers are a key part of vessel ownership here in Canada. They serve as the main identifier for the boat in regards to the registration, and it remains with the vessel throughout ownership changes, so it'll be important to keep all the relevant documentation at hand. So, if you need help figuring out anything in regard to boat numbers in Canada, we at the National Vessel Registry Center can easily assist you with the process. Here, you can find a brief guide on Transport Canada boat numbers and all related information and paperwork. Should you need any more information at any point in the process, be sure to reach out to us.
Getting Your Boat Numbers
First things first, do you have your boat numbers already? Well, if you don't, it'll be time to get on that as soon as you purchase your vessel. You get them by applying for registration for commercial vessels, and for a pleasure craft licence for recreational boats. Either way, you have to go through the documentation process in order to receive your boat numbers in Canada. You will find both forms, as well as the platform through which to submit them, right here on our website for your convenience. You can pay the corresponding fee through the National Vessel Registry Center as well. Don't hesitate to reach out to us with any questions.
Transferring Numbers
As we mentioned before, the boat numbers remain with the vessel should it change owners at some point. If you are selling your boat, you have to go through a transfer of ownership process with the corresponding forms, all of which you can find available on our website. Once you submit the forms for transfer of registration or pleasure craft licence, the ownership will be properly passed onto the new owner and the boat numbers will be signed to their name. This process is standard for all transfers of vessel ownership here in Canada. You can find everything you need to take care of this and all other boat paperwork on our website.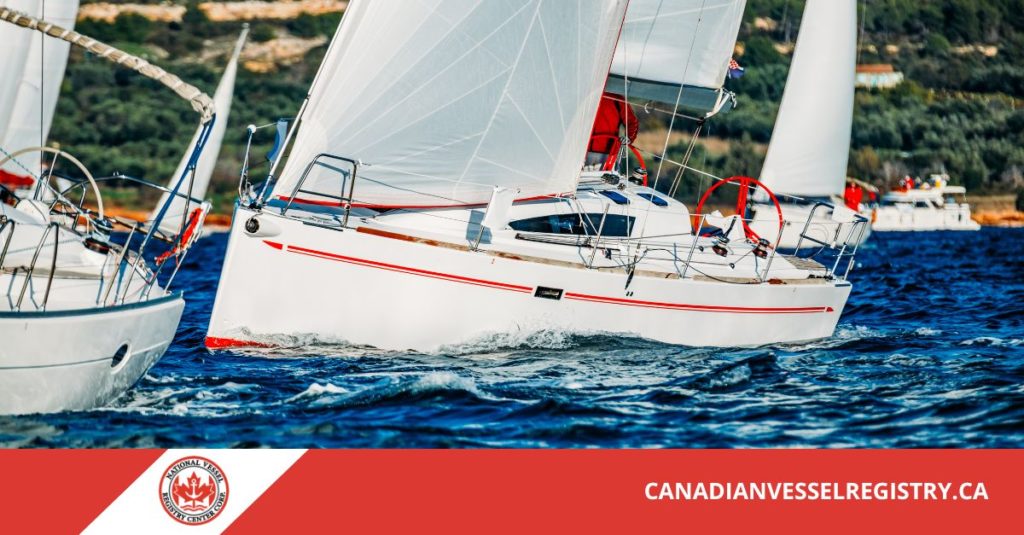 Find All Transport Canada Forms Here
The National Vessel Documentation Center is your one-stop shop for all your vessel documentation needs here in Canada. Whether you need to register a commercial vessel, licence a pleasure craft, or update existing documents, you will find all the corresponding forms and applications here on our site, as well as a platform with which to submit them to Transport Canada. Should you need help with this at any point, don't hesitate to reach out to us by way of our contact hub. Our team is ready to assist you with anything you might need.