If you're a Canadian boat owner, chances are that you've heard of Transport Canada Vessel Registration, also known as Boating Restrictions. This process is required by law for all vessels in operation on Canadian waters, with the aim to ensure safer navigation and overall better boating experiences for all maritime recreationists alike. This blog post aims to provide an overview of the registration process and what steps should be taken to comply with vessel registrations outlined by Transport Canada. We will cover everything from eligibility and application requirements, along to any other legalities which may affect your particular situation. At the end of our dive into the paperwork jungle, we hope that every prospective or current ship captain feels confident about successfully registering their boats and adhering to Transport Canada's regulations.
Overview of the Transport Canada Vessel Registration Process
Boating enthusiasts in Canada who are looking to own a vessel should familiarize themselves with the Transport Canada vessel registration process. This important step not only provides legal proof of ownership but also ensures compliance with all regulations and laws governing boating in Canada. Canadian boat owners need to be aware of the requirements and procedures for registering their vessels, including providing accurate information about the boat's history, registration number, and ownership details. The registration process may seem involved, but it is a necessary step to ensure the safe and legal operation of your vessel on Canadian waters.
What documents are required for registration?
To register a vessel as a Canadian Boat Owner, several documents are required. These documents include proof of ownership, such as a bill of sale or registration certificate, and identification for both the buyer and seller. Additionally, the vessel's name must be submitted for approval and officially registered with the Canadian government. It is also recommended to obtain liability insurance prior to registration. Overall, proper documentation is essential to ensure the legality and safety of owning and operating a vessel.
Completing the Application for Registration and Licensing of a Pleasure Craft
The process of registering and licensing a pleasure craft in Canada can seem daunting at first, but it's an important step for any Canadian boat owner to take. Completing the application requires attention to detail and a thorough understanding of Canadian boat regulations. However, the effort put into this process is worth it in the end, as having a properly licensed and registered pleasure craft ensures compliance with government regulations and keeps all boaters safe on the water. Canadian boat owners can find all the necessary forms and information online or at their local Transport Canada Centre. By following the steps outlined and carefully filling out the application, boat owners can rest assured that their vessel is legally registered and ready for smooth sailing.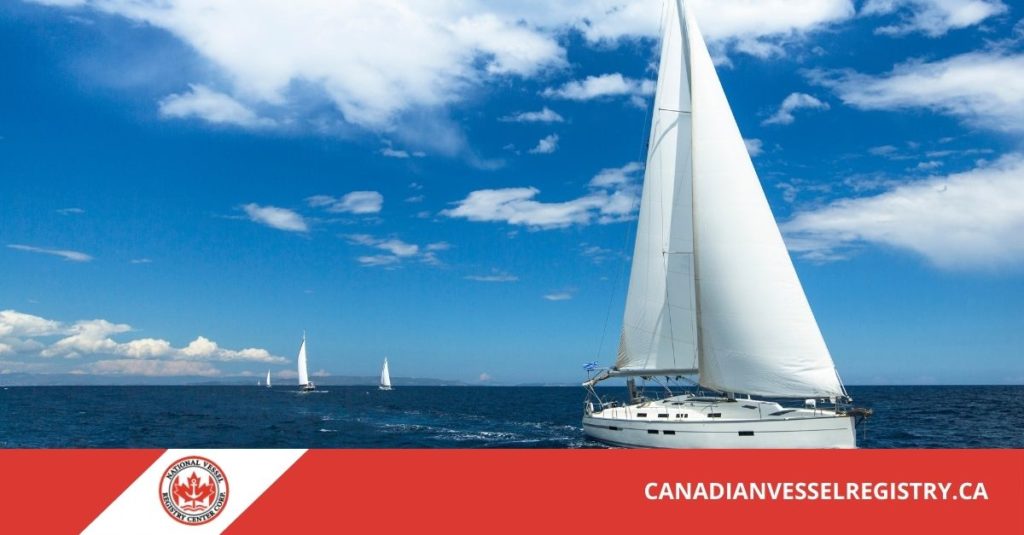 Boat owners in Canada can now confidently navigate the Transport Canada Vessel Registration process. A more efficient registration process, including the Application for Registration and Licensing of a Pleasure Craft, is a major benefit that boat owners can take advantage of. It ensures everyone is kept up to date with Federal requirements and regulations – an important step in safeguarding Canadian waterways. Having a complete understanding of what documents are required for registration will help boat owners through the process and create better visibility into Transport Canada's regulations as well as peace of mind when filing an application. Taking into consideration all outlined steps involved in this process – from knowing the documents needed for registration to making sure your vessel complies with applicable laws – registering your vessel should be a breeze! Remember to register your vessel with Transport Canada for compliant maritime operations so you can be worry-free on the water.