Purchasing a boat gives you the opportunity to do some wonderful things. You can take a special trip around the Canadian waters. Or maybe travel to foreign areas that you can see in a brand-new way. If you have purchased a boat for yourself, either for pleasure or commercial purposes, and you reside in Canada, there is a process you must follow if you plan or need to register your boat with the government. There are different regulations regarding pleasure and commercial vessels and the registration process. You will learn more about them as you venture into the process. You may ask, what is the Canadian Vessel Registry and what is it for?
The Importance of the Vessel Registry
Vessel registry in Canada is handled by Transport Canada, a federal government agency. The regulations regarding vessel registry are different for pleasure and commercial craft. Pleasure vessels are not required to get registered with the government but do require licensing. You can still register your pleasure vessel with the government if you wish. Some marine mortgage companies insist on registering your vessel as part of the terms of your mortgage. Commercial vessels have a legal requirement to register with the government, other with the Small Vessel Register or with the Register of Vessels.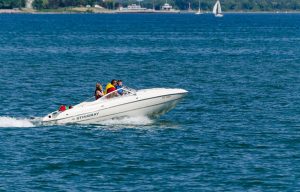 Filing with the Registry
When answering the question what is the Canadian Vessel Registry, you will see that the department is the one you need to file all your paperwork with so you can receive your certificate of documentation for your vessel. You can download the forms you need from the Transport Canada website, but it can be a bit confusing regarding what forms you need, how to fill them out, and more. Making mistakes on your form and then mailing them in can cause the forms to get returned to you, and then you need to restart the process, delaying things further.
Working with the Registry for You
Now that you know what is the Canadian Vessel Registry, you should know how we at National Vessel Registry Center Corp. can help you with the registration process. Our goal is to take all the guesswork and confusion out of the registration process. We provide electronic means to fill out your paperwork and send documentation. Canadian Vessel Registry is a third-party provider that can file with Transport Canada for you. We can submit everything for you to help you get the certificate you need faster. Fill out the forms right here on our website, and you can get everything registered without a hassle.