In Canada, navigating the waters is sometimes confusing, especially when it comes to understanding the differences between a pleasure craft operator's card and Boat Registration. 
Many people mistakenly believe that these terms are interchangeable; however, they serve two distinct purposes. In this article, we'll dive into the key distinctions between a PCOC and boat registration in Canada and why it's essential to understand their unique roles.
Understanding Boat Licences Called PCOCs
A boat operating licence, also commonly referred to as a Pleasure Craft Operator Card (PCOC), is a mandatory requirement for boaters in Canada. This licence is all about ensuring safety on the waterways. This is therefore done by demonstrating that operators have the required knowledge and competency to operate a boat responsibly.
To obtain a PCOC, individuals must complete an accredited boating safety course and pass the final test. The course covers essential topics, such as navigational rules, emergency procedures, and environmental stewardship. Once you've successfully obtained your PCOC, it's valid for life, and must always be carried with you while operating a pleasure craft.
The PCOC applies to any watercraft with a motor, including boats with electric trolling motors or small engines. Even if you're renting or borrowing a boat temporarily, you're still required to have your PCOC handy.
Deciphering Boat Registration
Boat registration, on the other hand, is not directly related to safety education or operator competency. Instead, it's similar to registering a vehicle – it establishes legal ownership of your vessel with Transport Canada. Registered boats are assigned a unique identification number and receive official documentation as proof of ownership.
Here's where things get tricky. You can either apply for a licence (not a PCOC) or register your boat. A licence is required if you operate a pleasure craft with at least  10 hp engine (7.5 kW), and you're not financing the boat.
You must obtain a registration if you are financing your boat. The registration or licence is required so search and rescue teams can find you in case of an emergency. In either case, you're given an official number to display on your boat.
You also can fly the Canadian flag and name your boat when you obtain a registration. Both forms of paperwork must be kept onboard at all times.
While some smaller pleasure craft might be exempt from registration requirements, it is generally applicable to larger boats in Canada – particularly those used for commercial purposes or those weighing over 10 horsepower. As noted, registering your vessel grants you specific privileges like obtaining marine mortgages or acquiring insurance coverage for your boat.
Boat registration mainly benefits owners by protecting their legal rights in case of theft, accidents, or other disputes. While not obligatory for all pleasure crafts, it is still a wise choice for those seeking additional peace of mind.
Conclusion: Two Different Concepts
In summary, obtaining a boating licence or PCOC and registering your vessel are two separate concepts within the Canadian boating landscape. A boat licence is related to operator competency and safety education, and it's mandatory for those who wish to operate a motorized watercraft. 
Boat registration–obtaining a pleasure craft licence (PCL) or pleasure craft registration–primarily concerns boat ownership and legal rights. While not required for every pleasure craft, it provides additional protection and benefits for owners. You cannot obtain a registration and PCL simultaneously. You have to pick one or the other.
By understanding the differences between a PCOL and boat registration in Canada, you can follow the proper guidelines to keep your boating experiences safe and enjoyable.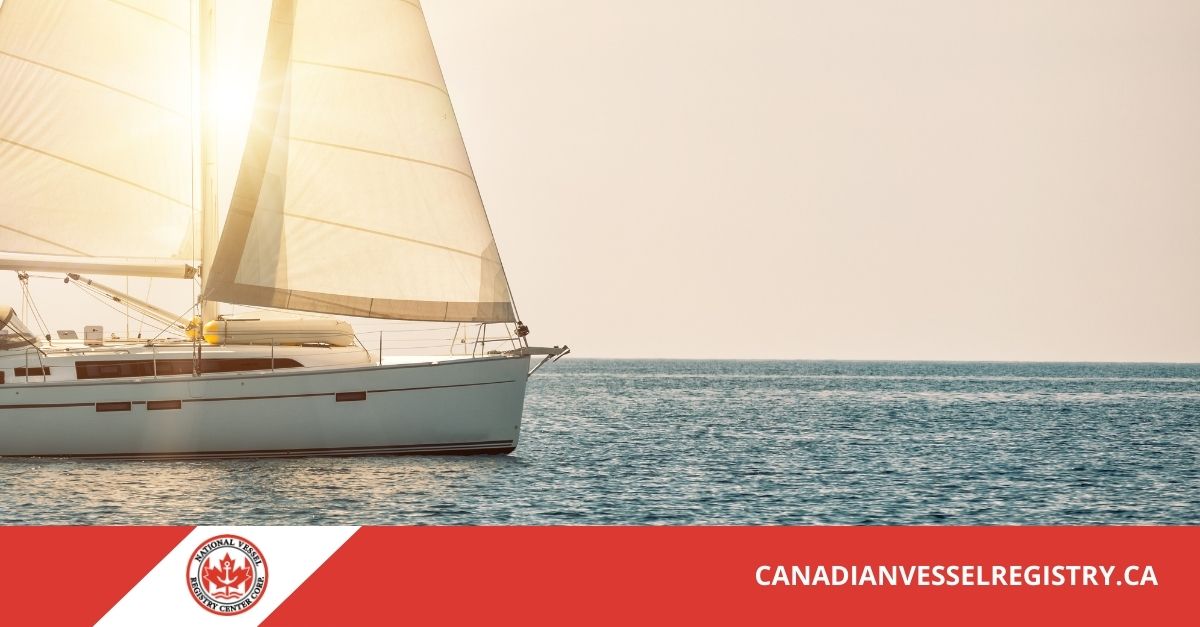 Get Onboard Legally
So, whether you're gearing up for a relaxing day on the lake or an exciting new sailing adventure, knowing the distinction between these two terms will help you stay compliant and protect your pleasure craft investment. Get your boat registration today by visiting the Canadian Vessel Registry.