Boat chartering in Canada is a significant industry in the modern world. A lot of people and organizations want to rent boats for the day or for a few days at a time. Without having to buy and own the boat themselves, people can go fishing, enjoy the water, and go on trips or vacations. These people can visit a charter business that rents out boats and pay a fee to rent the boat for the time they need. If you are the owner of a business that charters boats, you must register your vessel for bareboat charters in Canada and provide certain documentation. There are several forms you need to fill out in order to get everything running smoothly. Fortunately, here at the National Vessel Registry, we can provide the necessary tools You need to have the necessary documentation for your business vessel or vessels,
Introduction to Bareboat Chartering 
A bareboat charter, sometimes known as a demise charter, is an arrangement for the chartering or renting of a ship or boat in which no crew or supplies are provided as part of the contract. Instead, those who hire the vessel from the owner are responsible for handling these matters. The terms "bareboating" or "bareboat charter" refer to this action.
A bareboat charter is legally different from other charter agreements, referred to as time or voyage charters. A ship (or a portion of it) is rented by the charterer for a specific journey or for a predetermined amount of time during a voyage or time charter. While the owner of the vessel retains possession of the vessel by employing the captain and crew, these charters allow the charterer to control the ship's course and destination. On the other hand, in a bare-boat or demise charter, the owner hands up control of the ship to the charterer, who then employs its own master and crew.
Bareboat Charters' Registration
Even though bareboat chartering can be a clever way to make additional money and you might be tempted to start right away, there are a few steps to complete before you can just hand over command of your Canadian boat to a licensed captain and crew. 
As a commercial vessel, you are legally obligated to register your vessel for bareboat charters in Canada. An Application for Bareboat Charter Registry form must be submitted to Transport Canada. You need to fill out the paperwork in order to register. As a result, you can obtain the certification your boat needs. You must pay registration fees in addition to qualifying. The registration must be updated in order to maintain the validity of the certificate after its six-month expiration date. Transport Canada will need your application, supporting documents, and payment in order to process it.
All national land and sea transportation issues are subject to regulation and control by Transport Canada. Giving Canadian boat owners Pleasure Craft Licenses (PCLs) and vessel registrations is one of this agency's main duties. Even though this documentation is significant, it's not always simple to understand government documents. Thankfully, the National Vessel Registry Center is here to assist.
Canadian Vessel Registry Center Can Aid You in Moving Further!
We can assist if you're interested in offering your boat for charter but are concerned about the paperwork required. We provide a user-friendly web portal to fill out your Application for Bareboat Charter Registry at the Canadian Vessel Registry Center. In order to reduce the chances that your application will be rejected, our knowledgeable team will also carefully examine your documents to make sure they are complete and accurate. Whatever the needs of your Canadian vessel may be, there is a good probability that we can assist you because we also provide a wide range of other beneficial vessel registration services.
Choosing the Correct Charter
If you're looking to invest money in a boat, using a charter service like the one we have discussed so far can be the best method to recover some of your vessel's investment cost. It is almost a certainty that such an investment will bring in a decent profit as long as you are doing it legally. Aside from the chartering service, you can keep the boat running for your own personal enjoyment as long as you have enough money to cover the costs of gas, insurance, and licenses.Finding someone to assist you with filling out the required paperwork is really important if you decide that bareboat charter registration is the best choice for you.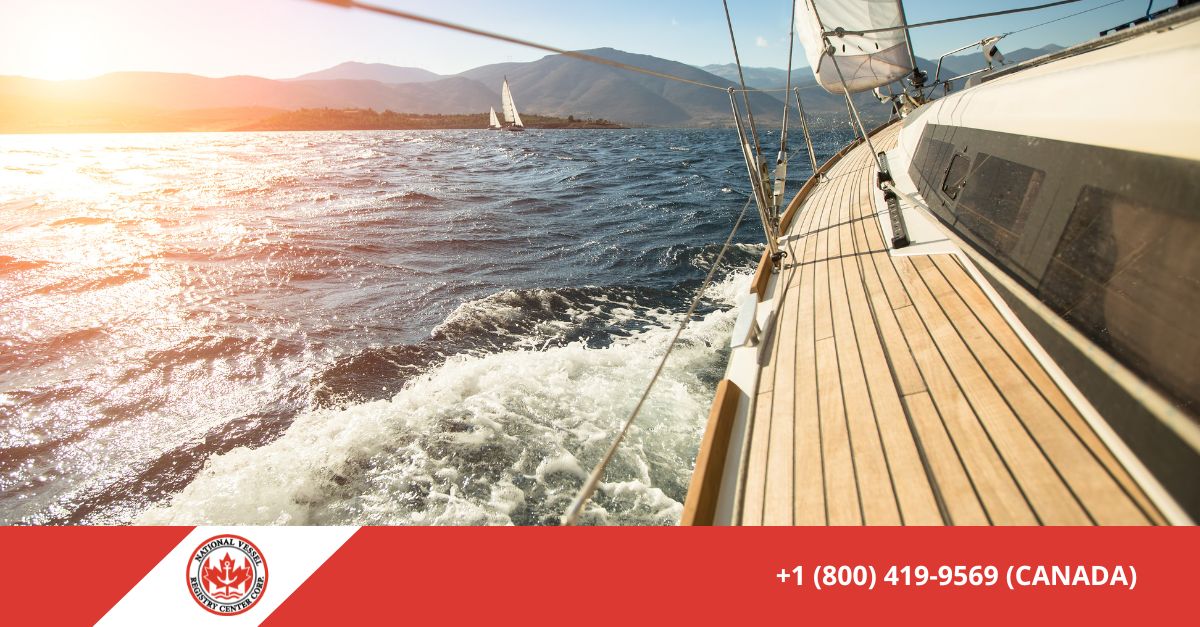 Let Us Assist You
We at the Canadian Vessel Registry Center have dealt with handling and processing requests for bareboat charters in Canada for many years. Contacting us immediately will allow you to receive our assistance with completing any sort of necessary application for your vessel registry. Our team is knowledgeable and equipped with the tools necessary to help you with all your documentation needs. Contact us right away at (800)419-9569 to begin profiting from your pleasure vessel.