Did you know that if you are a boat owner in Canada, you may register your vessel with the federal government of Canada? There are several reasons you should register your boat, including that it will be simpler for you to sell or transfer ownership of it and provide you with some legal protection in the event of an accident. Boating opportunities abound across Canada's stunning landscape of many lakes, rivers, and other waterways.  In addition, if you are the owner of a boat, doing a Canadian vessel registration is the best method to guarantee that you are eligible for all of the advantages Canada has to offer those participating in recreational boating. Just a few of the many reasons why you should seriously consider registering your vehicle in Canada are as follows:
Legal Protection
It's tempting to believe that you'll be providing yourself with the finest possible legal protection by registering your yacht in the United States. However, there are additional legal advantages to having your Canadian vessel registration. You could assume that registering your vessel in the United States is sufficient because that country is a party to several international agreements and treaties designed to safeguard marine interests. 
The country of the boat's owner is usually used as the country of origin. For instance, if an American citizen resides in Canada and buys a boat from a dealer in Ontario, the boat must be registered with the Canadian government as an Ontario vessel. Once back in the United States, the owner has a year to transfer the vehicle's registration certificate from Ontario to the jurisdiction where they reside before being required to do so.
Increased Safety Standards
Canadian vessels have stricter safety requirements than those of other nations. As a result, your ship will be subject to stricter safety requirements and inspections. If you were an American boat owner, your vessel might not comply with Canadian safety standards since American standards constructed it. All boats registered in Canada are subject to Transport Canada's (TC) stringent regulations, regardless of their construction country. If you register your boat in Canada, it will automatically meet the world's strictest safety regulations. 
This means you and anybody else who uses your boat will be less likely to be hurt. Some worry that registering their yacht in a foreign country poses unnecessary safety hazards. How long would it take for someone to respond if you called an international emergency number while you were out on the water? Or suppose you suddenly realized you needed medical help.
National Registry
You undoubtedly already know that many U.S. marinas and boatyards refuse to accept boats flying flags other than Canada's unless they are Canadian registered. Since the federal Boat Safety Act mandates that all recreational vessels over 21 feet in length have a "certificate of documentation," a fancy term for Canadian vessel registration, this is the outcome. This may not seem like a big deal, but it is a major hassle for many individuals. Many Americans with waterfront houses in Canada or who maintain their boats in Canada but work for American firms have told us they often cross the border to go boating on weekends or vacations. 
In addition to the difficulty of actually locating a marina that would accept their yachts, boat owners whose vessels are not Canadian registered also run the risk of being denied service. It makes sense to register your boat in Canada if you want to retain it there or if you intend to spend a substantial amount of time aboard it in Canada.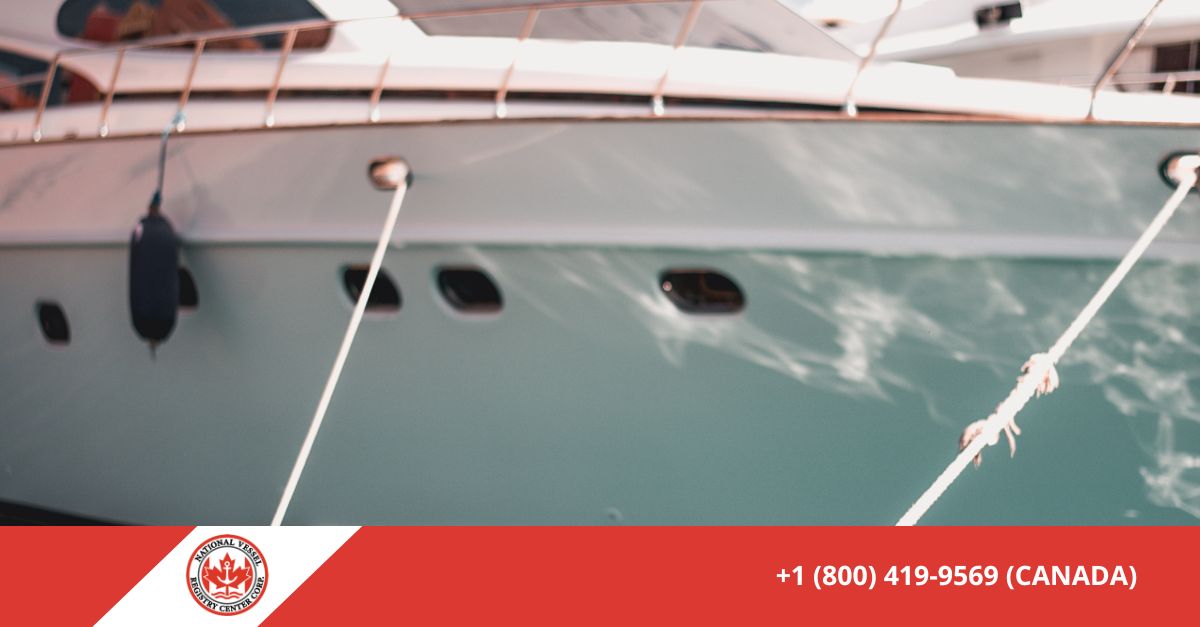 Easier Sale or Transfer Through a Canadian Vessel Registration
If your boat is registered in Canada, selling it or transferring ownership to someone else is a breeze. There are no unusual customs fees or exemptions that must be applied for. Just prove to the Canadian authorities that the ship has been officially transferred into your name. This is a far simpler option than selling an American boat abroad and then dealing with the hassle of bringing it back into the nation. 
Those in the market for a secondhand boat will find Canadian vessel registration particularly appealing since it may facilitate the vessel's return to U.S. waters with little red tape. If you discover a fantastic bargain on a pre-owned boat in Canada, you won't have to pay for elaborate customs procedures or fret about whether or not you'll be allowed to bring it back into the United States.
Please get in touch with us with inquiries about the National Vessel Registry Center, the industry leader in boat registration. For over 30 years, we've been helping people like you all throughout the nation, and we're happy to provide you with all the data you need to make a wise choice. Call us at 1 (800) 419-9569 if you want to speak with a knowledgeable professional.