If you're a Canadian boat owner, it's essential to make sure you're registered with Transport Canada. Boat owners who register their vessels satisfy not only a legal need but also get access to various perks. In this article, we will examine why you are required to register your yacht and the steps involved in the registration procedure. In addition, we will provide some guidance on how to simplify the sign-up procedure as much as is humanly possible. The following is a list of justifications for why you ought to do this:
It's the Law
You must notify Transport Canada that you own a boat to have it legally recognized as such. Even if you hope it never happens, having an official record of your boat might be helpful if it is lost or damaged. The government will notify you of any information they find out about your boat if it is registered with Transport Canada. Keeping tabs on how many boats are circulating in Canada requires the government to access this data. For safety reasons, authorities seek to limit the number of watercraft in the area. The authorities will be better able to enforce regulations, such as speed limits and boat parking restrictions if they have a better idea of how many boats are out there. If you provide the Canadian Coast Guard with your contact information when registering your boat, they can get in touch with you if they ever locate your boat floating or on dry ground.
It's Easy and Online
Boat registration is simple and may be done quickly and easily online. You must save your proof of insurance and the registration card you get in the mail after signing up. Suppose the authorities discover you without these things and you don't have a reasonable explanation for their absence (such as theft). You may be subject to monetary penalties and temporary detention in that case. It is also highly recommended by Transport Canada that you carry your registration card and insurance documentation at all times whenever you take your boat outside of Canada. In addition, Transport Canada recommends registering your yacht with a Canadian province for further protection; doing so will not prevent you from incurring penalties or detention costs (should you incur them), but it may lessen their severity.
Your Boat Will Be Legal When You Register With Transport Canada
Few boaters know it, but Transport Canada requires registering every watercraft. Most boaters assume that only boats stored on larger bodies of water need to be registered, but this is not the case. Boats kept at marinas or on inland lakes also need to be registered. Looking at your boat's official Transport Canada registration can tell you when it was created, what engine it has, whether it has been improved, and if the hull has been changed, if any (such as by adding or removing another hull). If your boat ever disappears, they'll be able to utilize this data to find it. The boat's identifying number is permanently marked in two places: the dashboard and the hull (the part of the boat that is underwater). Using this code, they may determine which boat belongs to which owner.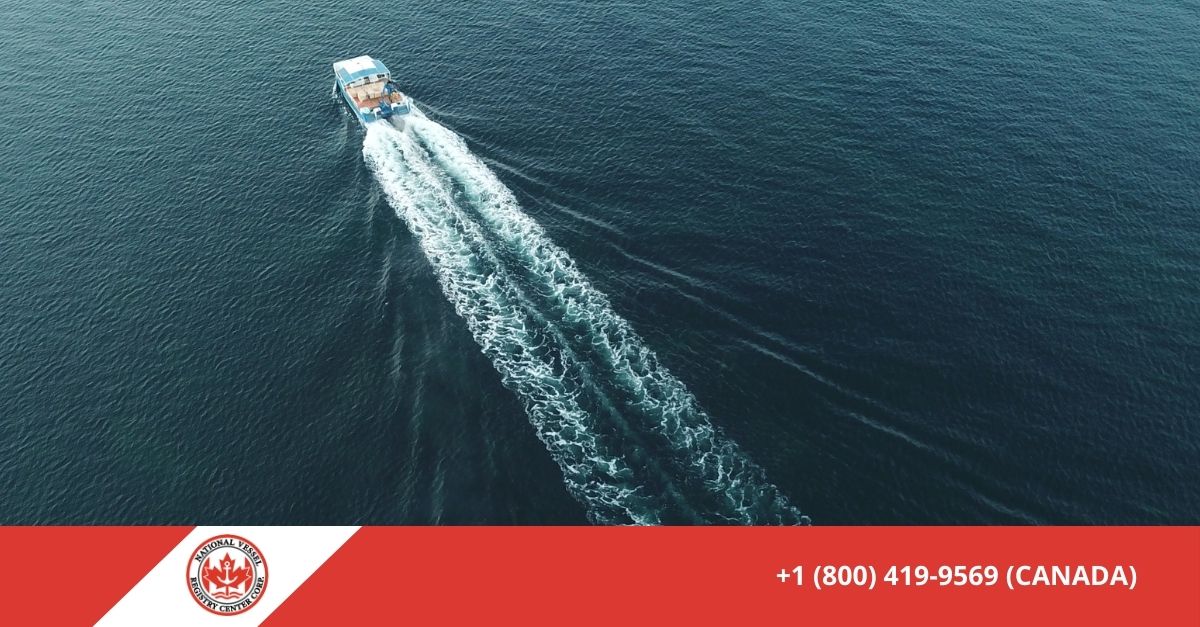 You'll get a Certificate of Registration.
Boat registration is a simple method to let the Canadian authorities know you have a boat in the country. They don't care how expensive or flashy your yacht is; they want to know it exists. Such documentation will come in handy if you find yourself in legal hot water (hey, it happens to the best of us!) or if the rightful owner comes forward to accuse you of theft. Those who make their homes on their boats or who spend significant time in Canadian waters are the ones who should register the most. 
Registering your boat assures that Transport Canada will know it is being cared for if anything happens to you and you aren't there to do so. People who don't register their boats run the risk of being asked by the government for a favor in an emergency requiring boats for rescue operations.
Registering your boat with the National Vessel Registry Center is a simple process and can be done by calling them at +1 (800) 419-9569. Before registering, fill out the Canadian Vessel Registration Application form and print it out, then call the registry to find out how to proceed. The registry will need you to provide them with several documents, so be sure to keep on file all proof of ownership of your vessel, such as receipts or bills of sale.