Owning your own boat can be one of the greatest pleasures in life. It is a wonderful privilege to be able to share Canada's many seas and lakes with your friends and family. There are numerous similarities between driving on the open road and boating on an open lake. Cruising on the highway or the sea with your friends and loved ones at your side, going wherever the journey may take you, gives you a certain kind of freedom. But boating is a privilege that also has responsibilities, just like driving does. There are several reasons why you may want to join the Transport Canada registry.  It goes without saying that you wouldn't operate a vehicle without a license and registration, and the same rule holds true for boating and Transport Canada credentials.
Transport Canada Overseeing Canadian Waters
Transport Canada is the government organization responsible for all maritime transportation matters as well as issuing Pleasure Craft Licenses (PCLs) and vessel registrations, and as such, likes to keep up with ownership changes. As a result, it is required by law that you properly record the change of ownership, name, and address changes of your vessel.Fortunately, the process is not too challenging, and at the National Vessel Registry Center, we can guide you through it swiftly and securely online.
Transport Canada is also tasked with governing and overseeing a great number of maritime transportation-related issues. They keep an eye on environmental conservation activities while simultaneously working to ensure the safety of all boaters. Canadians may enjoy our natural seas with the knowledge that safety precautions are in place for everyone on board their sailboat thanks to this government organization.
How Does Transport Canada Affect Boat Owners?
Being in charge of transportation policy at the federal level covers a lot of ground. You might be wondering how this government agency affects you and other boat owners throughout the country. There is a high chance that you have experience dealing with the Transport Canada registry if you own and run your own boat. This organization manages and prescribes license and registration requirements for boaters all throughout the nation because, since the Canada Shipping Act of 2001, it has been responsible for overseeing marine issues in Canada. 
All motorized vehicles with a horsepower of 10 or greater require a Pleasure Craft License. This document is given by Transport Canada. The same goes for your Pleasure Craft Operator Card (PCOC), which confirms your boating competency in Canadian waters. In reality, Transport Canada is in charge of a wider range of boating-related documentation issues. You may anticipate dealing with some paperwork with the Canadian government, regardless of your level of boating experience or whether you have just bought your first boat.
Transport Canada Registration of Boats
The majority of Canadian boat owners utilize their boats largely for recreational activities. Whatever the main appeal, recreational activities only call for a PCL when a boat has a horsepower of 7.5 kW or more. It might be sightseeing, water skiing, or even fishing. You must register your boat with Transport Canada if you plan to use it to generate income. All boats involved in commercial operations, such as charters and commercial fishing, must be registered with the Small Vessel Registry. Additionally, you also need a special form from Transport Canada if you're planning to sail in international waters. 
Why Join Transport Canada Registry?
The act of registering your boat does have some advantages. Once this process is finished, your boat will have a truly unique name that will set you apart from other boaters using Canadian waters. You are also given the right to fly the Canadian flag when you are in international or foreign waters. Having your boat registered in the government's database can help with the search and rescue or recovery process in the unlikely event that it is lost or stolen.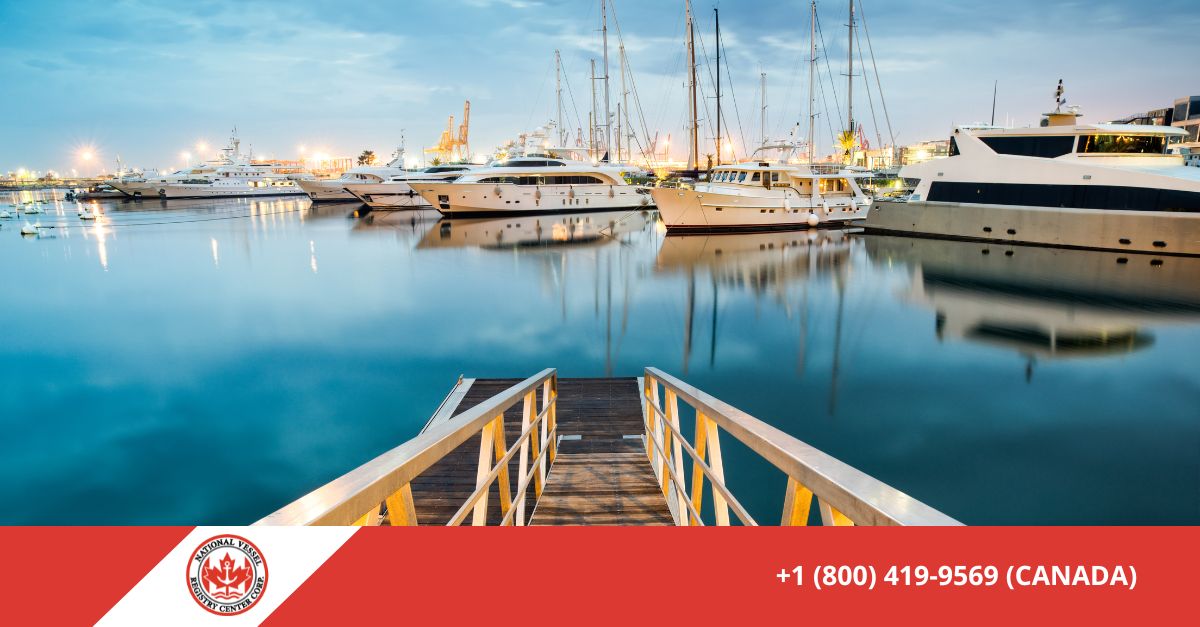 Register and Handle All Forms Online
As you have already guessed, collecting a wide set of documents is necessary to complete most of the paper documentation for Transport Canada. Although you have the option of doing this via mail, there is a quicker and more secure way to do it online. We offer simple-to-complete online applications to transfer a PCL or vessel registration at the National Vessel Registry Center. We make it simple to attach electronic versions of your extra papers, and we rely on an SSL-encrypted web interface to communicate your personal data.
The National Vessel Registry Center is a private service provider that helps boat owners quickly and effectively submit their paperwork requests online. We provide easy-to-use online forms for a variety of things, including licenses for pleasure boating and vessel registration. Take a few minutes to browse our website to find out more about how to submit your application through our SSL-encrypted, safe web portal.