If you have been wondering what it takes to create a bill of sale you can find instructions here. A bill of sale is a document that is used in the transfers of sale from a boat owner to its new buyer. It is an important document that serves the purpose of providing proof of the buyer's ownership. If the vessel in question is registered under the Canadian register of vessels or the Small Vessel Registry (Commercial) you may simply use the Form 6 Bill of Sale and fill in the applicable fields on this form. However, if your vessel is licenced under the Pleasure Craft Licence system you will have to create a Bill of Sale or find a template that contains all applicable information. Creating a proficient bill of sale involves answering a few questions like: what is the price of your boat? What model of the boat are you selling? Who is the person that is buying the boat? Who is the person that is selling the boat? You'll be providing a bill of sale to a licensing agency or to or the Canadian Coast Guard but it depends on which agency you boat is registered with.
One of the better ways to start when writing your bill of sale is with a template. You don't want to find that you have wasted time trying to type it all up on your own and see it riddled with mistakes. An alternative to this is looking online. The internet can provide examples of a bill of sale template which some are free for download. One requirement you should look for when searching for an appropriate bill of sale template is that it is compatible with your licensing agency of the Canadian Coast Guard. When filling out a Bill of Sale template you want to start with the basic relevant information. This includes the buyer's name and address, your name and address as the seller, the vessels information and both parties signatures. It should also include the most important information, the current date! During your time filling your bill of sale you want to include any identifiers of the boat like its type or model. You should also add the year, paint color, defining features and serial number. You can include any aftermarket features that did not come with your boat's original purchase as well such as new seats, a boat trailer, fishing equipment, and other things if they pertain to your sail.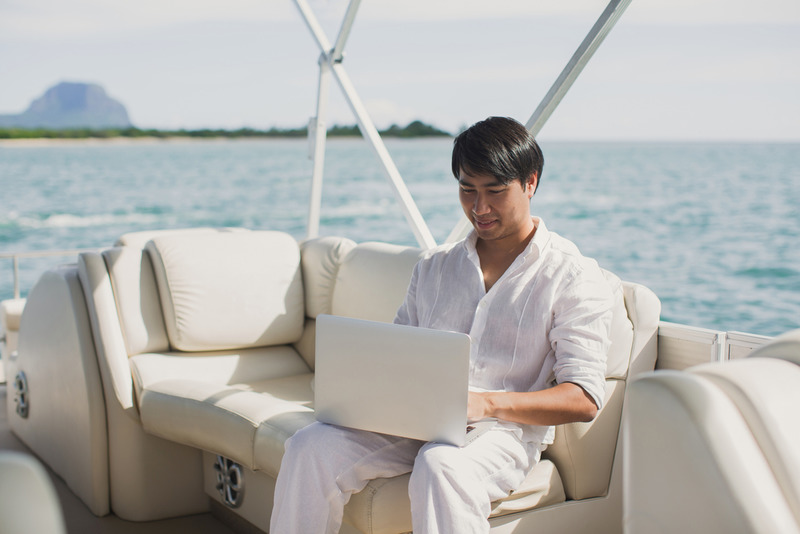 The next step is to list complete registration information in the heading. You can find your registration information by taking a look at your title documents. When writing the price you are selling more make sure it is written clearly. It should have the total cost of the boat as well as any extra features that you have included (seats, fishing equipment, trailers). Keep in mind it's not a good idea to add all these numbers together as a today. Instead, clearly delineate what prices go with which items. You should have a breakdown that includes all the items separate from the boat you are selling. This can help by eliminating any confusion between yourself and the buyer and legally states things clearly.
The last steps you take can detail any optional "as-is" clauses. This can help to lay out any details about express warranties at the point of sale of your vessel. It can also state the condition you as selling in as "as-is" condition.  This is also a chance to include and guarantee information at the point of sale. It's an opportunity for you to state any modifications that the seller makes to the vessel as not your responsibility post-sale. When you have all of that information filled you want to leave space at the bottom of your document for signatures and any official notarization stamping.