Registering a boat isn't a difficult process but should be handled with care and attention to detail. We know the joys of the open water but there are definitive legal steps to take before you can be out there enjoying the breeze and blue seas. Registration serves the same purposes as registering a vehicle. It provides documentation that clearly proves the ownership of a boat. When you take the time to register a boat you can then find it in the Canadian Register of Vessels. The Register of Vessels offers certain perks to canadian boat owners. Having a boat registered with the Canadian Register of Vessels means that your boat must have two things. The vessel must have markings on it's exterior hull that identifies its name and it also must have its port of registry. A port of registry the place where the details of a ship or boat are officially recorded. You must also have, displayed on the interior of the vessel, its official registration number and tonnage amount.
You could be wondering at this point how to register a vessel in Canada and who would need to register their boat? Registration in Canada is not always required by law but there are important reasons why a boat owners would want to take the time to register. When you have completed you boat registry in Canada you then have proof of your ownership of the vessel. You also will have registered your boat's name and gotten an official number for which it can be referenced. Most importantly you now have the right to proudly fly the canadian flag on your vessel. Having a number, name and other official reference points can be immensely helpful if there were is a situation where your boat becomes lost in open waters or is stolen. Another perk of having a boat registered in Canada is that you can then register for a marine mortgage.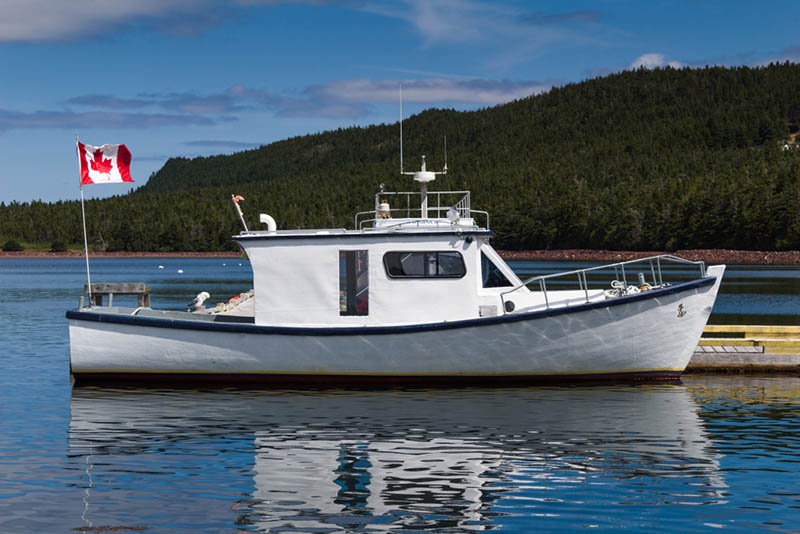 You might now be wondering how to go about registering your boat in Canada, there are several steps to complete before you can consider yourself an owner of a registered vessel. You must have a phonetically unique name chosen. After all, you're probably not the only person who has tried to register their vessel as the SS Ryan Reynolds. When it comes to names, choose at least three that you wouldn't mind seeing on your ship (if SS Ryan Reynolds is taken you can go with the SS Trudeau). Your next step once you've gathered different name ideas is to submit your request along with the proper forms and documents. You may choose to submit your application on your own directly to Transport Canada, however, this may be a long and tedious process to take on without prior knowledge of how to apply. By submitting through our online portal you are assigned a processing team that ensures the forms and additional documents required are properly completed and submitted to the proper authorities.
Once you have submitted your First Time Registry application through our online portal and you have paid any applicable fees your assigned processor will provide you with all required forms partially filled in for your convenience and information needed. From there you will simply need to review the forms provided and sign in the applicable sections. Please note that if there is more than one owner all other owners will be required to sign the applicable forms as well. Your assigned processor will also request proof of ownership and a detailed explanation as to what is needed depending on your vessels origin. Once all information is reviewed and signed you will simply need to provide the forms and ownership documents back to your assigned processor and they will handle the rest!  For more information, give us a call at 1(800) 419-9569.