The responsibilities of everyday life frequently interfere with one's ability to enjoy time spent boating. You treasure the days when, despite the pressures of work and family, you are able to go fishing with the people you care about. However, if you fail to remember to renew your boat registration, you may find that you are unable to use your vessel until your paperwork is brought up to date. Fortunately, you can now do this process using our mobile-friendly interface without having to sacrifice those precious quality minutes.
This is a predicament that occurs far too frequently. Whether you forgot the date or your renewal notice got lost in a pile of mail, forgetting to renew your vessel registration can quickly turn into a bureaucratic hassle. If you forget to renew your registration, you may face fines and other penalties.
Finding Your Way Through a Complicated Procedure
When you think about boating, freedom is usually the first thing that comes to mind. The freedom of the open sea, the brisk wind in your hair, and the sight of land far off in the distance. You probably don't think of boating as being associated with mountains of paperwork. The ownership of a boat comes with a significant amount of responsibility, and as such, there are certain pieces of documentation that need to have their information kept up to date. The registration of your vessel is one of the most important pieces of documentation in this category. You'll be happy to know that there is a simple way to send in the documents needed for your renewal on time and correctly.
The question now is, how do you go about renewing your registration with Transport Canada? The conventional approach requires one to begin by locating the relevant forms that you need to fill out on their website. After that, you will be tasked with gathering any necessary supporting documentation. You will first need to make out a check to cover the required fee, and then you will need to package your application and take it to the post office as soon as possible. That might look like a time-consuming hassle to someone who has a lot on their plate already.
A More Time-Effective Method for Renewing Your Boat Registration
In this day and age, the vast majority of the transactions that we are involved in take place on a real-time basis over the internet. Fortunately, there is no need to make an exception in order to renew the registration of your vessel. Working with an experienced private service such as the National Vessel Registration Center allows you to submit your registration renewal and a number of other documents through a safe, SSL-encrypted web portal. The National Vessel Registration Center has a stable, safe, and easy-to-use online portal that makes this possible.
Our website, which has been optimized for mobile use, can assist you in finishing documents in a matter of minutes, even if they are complicated or nuanced. You can save yourself the hassle of printing out documents, filling them out by hand with ink, and rushing to the post office before it closes by making use of our web forms, which are streamlined and easy to fill out. If your application needs additional materials, such as photos or additional documents, we make it easy for you to upload them.
How Does Our Portal's SSL-Encryption Work?
Currently, SSL encryption provides the highest level of security available. Secure Sockets Layer (SSL) is a protocol designed to keep your private data safe. The current security standard for sensitive information such as social security numbers, credit card numbers, login credentials, and more.
As a result of this, our site is easily supported and accessible from a wide range of mobile and other devices. When you access our website, you will have full access to all of its features. That way, you won't have to be near a computer to fill out our forms. New and improved methods of the customer and data security are always a top priority for us. Because of this, we will use any new ways to make our website even safer when they become available.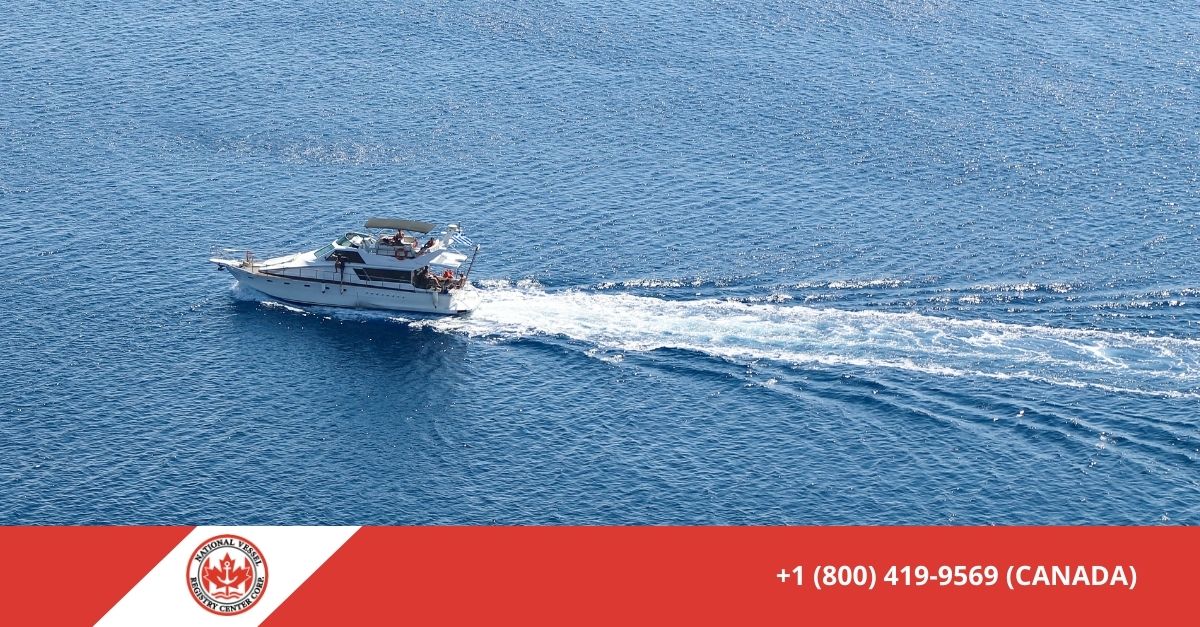 Find Out More and Get Started Today
We are able to assist you with the acquisition of a new license as well as the renewal of an existing registration. In order to better meet the diverse requirements of Canadian boat owners, in addition to these online forms, we also provide a variety of other online forms. Spend some time looking around our website; if you require a vessel documentation form, there is a good chance that we offer it here. Get in touch with one of our helpful customer service representatives right away if you have any questions about the assistance that is available to you through the National Vessel Registry Center.