If you own a boat in Canada, there is a reasonable probability that you may be required to change the name of your boat at some time in the future. This article will follow you through the steps necessary to change the name of your boat in Canada. Whether you've just purchased a new boat or have chosen to change the name for another reason, this guide will be helpful. We will discuss everything, from the necessary documentation to the process of notifying Transport Canada of the change in your status. But what if you find that your opinion changes at a later time? The following are some suggestions for changing the name of your yacht.
Check with National Vessel Registry Center
You're not just giving the boat a name; you're giving it a name. It's the same process as naming a kid. Perhaps more so, given that individuals often give their boats their names. Check with the National Vessel Registry Center to ensure that the new name will still adhere to the standards governing naming. You don't want to give your boat a name that may be problematic if it is pulled into port or if the coast guard searches for the boat. Names that are vulgar or obscene in any language, names that don't adequately reflect what sort of boat they're linked to (a fishing vessel named "Lady Bug"), and names of famous persons are all examples of names that could create issues (such as "Prince Albert").
File an Application with Your Provincial Registrar Of Ships
Giving your new boat a new name is probably the farthest thing from your mind. At some point, though, you may decide that the cringe-inducing name you've given your ship has to be replaced with something more fitting of a seafaring monarch. Apply for a new or duplicate certificate of registration to the provincial registrar of ships, indicating the new name to be used. 
You should be able to get a new certificate without going through the complete official re-registration procedure if you need to update the hull identifying number or the flag type. In some instances, you may also need to file an "Application for Change of Name" (the exact title will vary depending on where you live). Simple details about your boat, such as its make, model, length, and year of construction, are requested in this form. Remember that although most names are published in full, under U.S. and Canadian law, you may use a single letter or a number as a first or last name.
Notify All Relevant Canadian Authorities and Agencies 
You no longer want to use the boat's last name, but doing so would be difficult. Make sure that the information reaches everyone who needs it. When changing the name of your boat entirely, the first place you should go is to the Canadian Coast Guard or the National Vessel Registry Center so that they can begin insuring and registering your vessel. You should bring your updated registration as evidence of the name change. You should contact them to explore various names before settling on one; they may have another suggestion in mind that they refuse to accept. 
Make things easy on yourself by asking what information you need at each stage when you phone these organizations to advise them of your intentions to change the name of your boat. Doing so will save you a great deal of trouble and inconvenience down the road. You'll need two forms of identification (a passport and a driver's license, for example) and documents verifying your ownership of the boat and the boat whose name is being changed.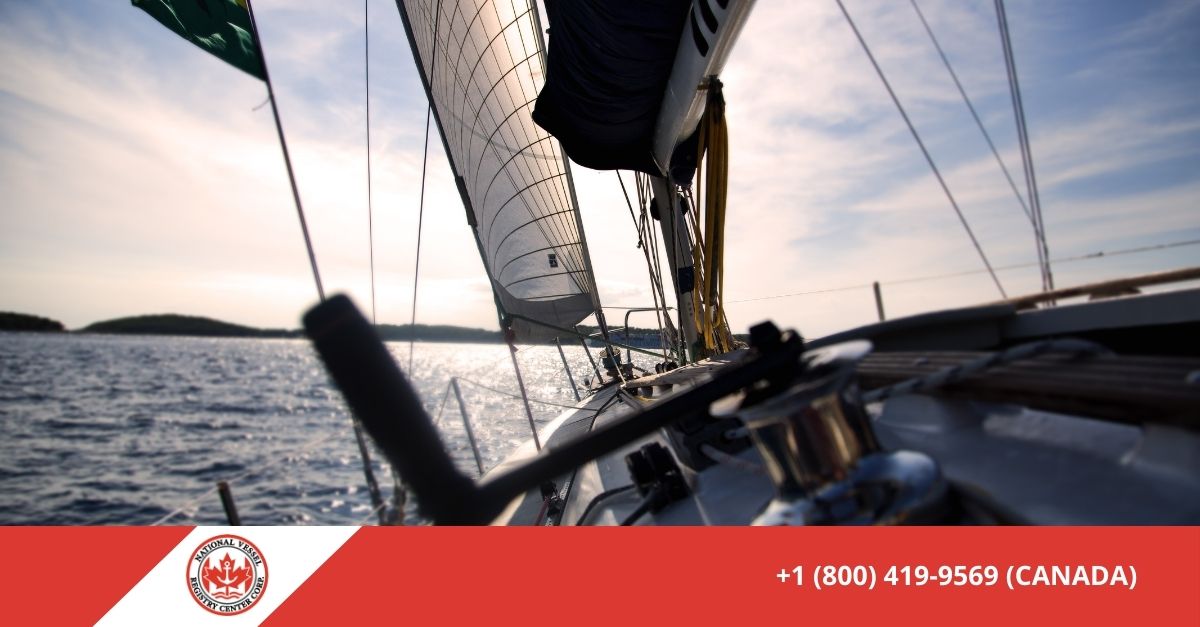 Change the Name of Your Boat on All Official Documents
This is the other thing that must be done since, if you don't do it, your boat won't change from the way it was before. If you do not have formal papers that include your boat's last name, you may look for them online or in the records kept by the government. It is also essential because if someone else knows your boat by its previous name and sees it being used in an official role, they can mistake it for being their boat. If this causes you to need to acquire a new boat slip or get a new registration number for your boat, you shouldn't be too concerned about it. A plethora of information available online may assist you in searching for these objects by their specific names.
Your Vessel Registry Certificate is your official proof that you are the legal owner of a boat, and it legally states the name of your boat. If you want to change the name on that certificate, which is the legal name of your boat, you have to contact the National Vessel Registry Center at +1 (800) 419-9569 for more information.