Are you wondering whether or not registering your Canadian vessel is the right move? Have you considered Nova Scotia boat registration (or registering your vessel anywhere else in Canada) but don't know if this is the proper course of action? These are common concerns. Over the years, we've helped so many vessel owners here at the National Vessel Registry Center Corp. to determine whether or not they should register their vessels. There are many reasons that Canadian vessel owners just like yourself have decided to register their vessels. 
A Marine Mortgage You Can Count On 
There's a very simple way to determine if you should register your vessel. Ask yourself: "do I want to get a marine mortgage that will be registered with Transport Canada?" If the answer to that is "yes," then odds are that you should probably register your vessel. Indeed, that's a requirement if you want to get that kind of financing. For many, these are better mortgages than they might be able to find elsewhere. Moreover, they're backed by Transport Canada. This is one of the most common reasons that anyone registers their vessel. 
Using the Vessel How You Want 
Do you dream of traveling abroad in your vessel? Moreover, when you have those dreams, do you imagine your vessel being recognized internationally as a registered vessel? That's one more reason that many folks choose to register their vessel. With registration, you'll get exactly that: you can take your vessel outside of Canada and, wherever you go, you'll be recognized as a registered vessel. Another big reason that folks register their Canadian vessels: because they want to have a registered unique name, unlike any other vessel out there. 
The Size and Motor of Your Vessel 
You may have read to this part and thought: "OK, I'm oh-for-three. I don't want any of that." That doesn't mean, however, that you should dismiss vessel registration out of hand. Look at the size of your vessel. If it has more than 7.5 kW (which is also ten horsepower) and its gross tonnage is a number higher than 15, you may consider getting your vessel registered. Indeed, if your vessel has both of those qualifications and you plan on using it for commercial purposes, then you're definitely going to want to get it registered.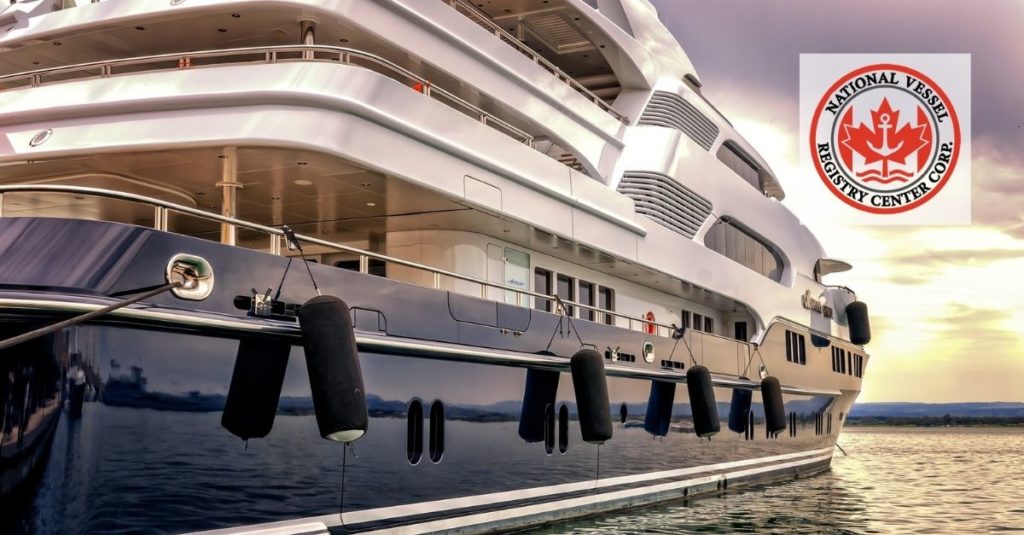 Beyond Nova Scotia Boat Registration 
It's entirely possible that, after reading to this point, you still aren't sold on whether or not you should register your vessel, one way or the other. That's perfectly fine. Here at the National Vessel Registry Center Corp., we have a team of trained professionals who are more than qualified to answer any of your questions. In fact, they can actually walk you through each of the forms we offer, step by step, so that you're filling them out right the first time. To see everything that we offer, head to our site. To talk to our staff, email us or call (800) 419-9569.