Canada offers a great opportunity to own a pleasure craft for sailing or for commercial purposes. However, you just cannot buy a boat without knowing some of the rules. While you don't necessarily have to know how to register a boat used for pleasure, it is necessary to know how to register a boat for other purposes. 
What the Law Says
In Canada, if you own a small vessel, the law stipulates that you must register a boat if:
You do not use it for pleasure

You own the boat and are a Canadian resident or corporation

The boat is not registered in Canada or recorded for use in a foreign locale or state.

You own a pleasure boat or personal watercraft that has at least a 10 horsepower motor (7.5 kilowatts), which is mainly used and kept in Canada.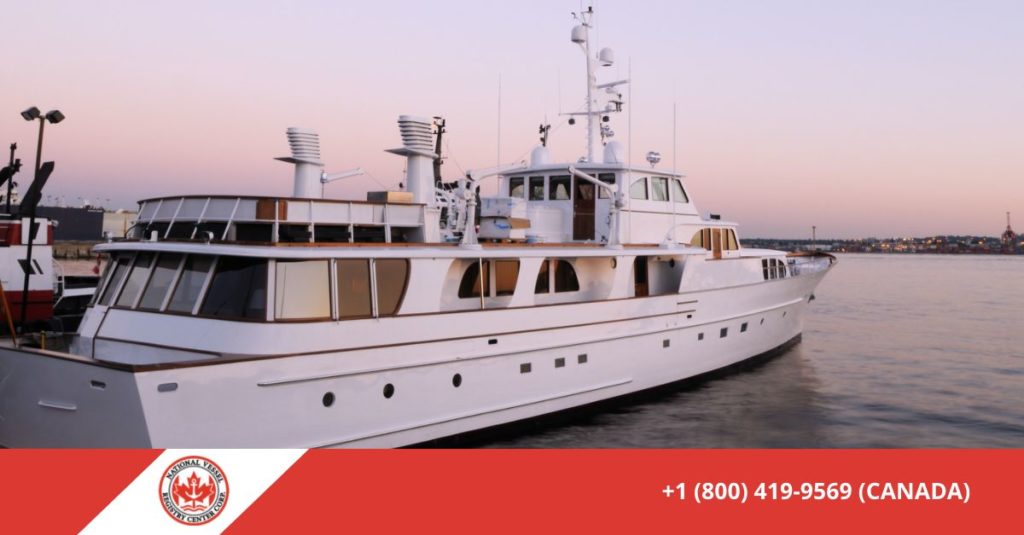 Why You Might Want to Know How to Register a Boat for Pleasure
If you are a Canadian resident or incorporated to do business in Canada and own a pleasure craft, registering a boat provides several advantages. Taking this step protects you and gives you the ability to do a couple of things you cannot otherwise do legally.
These advantages include the following:
When you register a boat you use for pleasure, you can show you have a legal title. This type of proof gives you additional credibility when your voyage takes you to international waters or borders.

You can proudly display the Canadian flag when your boat is registered.

Your boat will receive an official number along with a unique name.
Per the 2002 Canadian Shipping Act, pleasure crafts of all sizes may be registered in the Canadian Register of Vessels.
Now that you know these details, you can learn how to register a boat more easily and with more insight. Whether you have a small craft you use for business purposes or wish to register a yacht, registration provides major benefits legally and personally.
So, what is the difference between registration for a commercial vessel and a boat used for pleasure?
If you register your boat for a pleasure craft license, the process is free. Otherwise, the recording is a Blue Book registration where you have to pay fees. 
Transport Canada oversees all boat registrations in the country. The registration for a pleasure craft license is QC 9999999 (or referred to as "other" in other provinces). For pleasure craft, licensing is free, so it certainly does not hurt to register your boat, even if it does not have a 10 hp motor.
The Blue Book Registration Process
The Blue Book registration for commercial watercraft is involved, so you have to collect the proper paperwork before you begin. You will need to pay a fee of $250 and totally fill out the application. Make sure you answer all questions, as delays result if an application is not complete.
How to Register a Boat: The Basic Steps
Section A of the Application – Choosing the Name of the Vessel
For safety precautions, registered vessels must feature a unique name. When a boat has a unique name, approval is easier when giving the boat's name over the radio. You can check the Transport Canada website to see if the name you wish to choose has been taken..
Naming Rules
The name should be unique and easily understood when pronounced out loud.

The name should not come with a registered trademark or cannot include a mark that is not allowed.

Choose a name that can't be confused with a marine distress signal.

You cannot use an acronym used for a vessel, such as "FV" for "fishing vessel.

You may add an article, such as "the", "l'", "la", or "le". However, be forewarned, adding an article will not make a name unique. For example, if a boat is named, "The Blue Diamond" and another boat has the name, "Blue Diamond," it is considered the same name. Therefore, you would not be able to use that name.

You have to include a letter of authorization if you use a boat name that refers to a Canadian city, town, or resident.
Section A – Including the Port of Registry
Section A of the application also includes inserting the port of registry, or the province in which you want to register your vessel..
Section C – Owner Details
In Section C of the application, you will need to provide the name and address of each of the vessel's owners. Owners must  be:
A resident or citizen of Canada

A company incorporated in Canada

A foreign company

A government in Canada – federal or provincial
Ownerships of vessels are allocated into 64 shares, which are either divided individually or jointly owned if the vessel has more than one owner.
Supporting Documents
Supporting documents must be included with your application for registration that shows evidence of ownership, either in French or English. What form you include will depend on where your vessel was built–in Canada or a foreign country–or if it is foreign-owned or registered.
 If your vessel is owned by more than one person or entity, you need to complete and submit Form 14, "Appointment of Authorized Representative."
When choosing a name for your vessel, you may elect to reserve the name of the vessel to ensure you can use it. You can register the name early while you wait for the supporting paperwork. The name can be reserved for 12 months and you can also request to extend the reservation after this period.
Registering a Pleasure Craft for a QC Type LIcense
Registering a pleasure craft to obtain a QC license can be done on Transport Canada's website. After attaching the required documentation and filling out the application, you will receive your numbers and letters for identification. 
The identification should be featured on the port and starboard sides toward the front of the boat. A paper permit is issued by Transport Canada. Adding the identification is helpful for law enforcement purposes. You may also place a boat name on the back of the vessel. However, the name, when placed in this location, is considered a decoration and therefore contributes no value with respect to the registration.
Get Your Boat Registered Now
If you need to know how to register a boat, you can obtain further information on Transport Canada's website. Familiarize yourself with the details so you can complete your application and avoid delays. Registering your boat is important. Do it today.