Some people think that registering a pleasure craft is getting a license. However, registering and Licensing a Pleasure Craft is not the same thing. 
When you get a license, you receive a boat number you can display on each side of your boat's bow. A registration allows you to display a number on the exterior, and show off your home port of entry and the name of your boat as well. 
You'll need to select a unique name when registering your boat. Have three names in mind, so you're not disappointed if someone has already used one of your names. 
You need to license your boat to operate it. Otherwise, you'll have to pay a $250 fine. Licensing therefore is mandatory. You need to register your boat if you have taken out a loan on the boat and want to insure it. 
Supporting registration and licensing information includes your bill of sale, a copy of a government-issued ID, and a colored photo of a side view of your vessel.
Updating Boat Ownership
Updating boat ownership or transferring a license when selling a pleasure craft involves a simple process. Simply visit the Canadian Vessel Registry and fill out the proper online form. If you're transferring the license number, choose "transfer" instead of "new" and insert the current PCL number.
When you purchase a pre-owned boat with a license, you have to transfer the license within 90 days. Take the bill of sale, signed by the seller or prior owner, and submit a filled-out transfer form with your supporting documents. If the used boat does not have a license, you may have to buy your boat elsewhere. A license increases the owner's or seller's credibility.
What to Do If You Move
Maybe you're moving from Quebec to Ontario. If so, you'll need to change the first two letters of your license number – from QC4321 to ON4321. Find out if you need to pay taxes in your province or if the marina–if you bought the boat there–includes the taxes in the purchase price.
Replacing a Lost or Damaged PCL
If your PCL is lost or stolen, you should apply for a replacement license right away. Otherwise, you could be assessed a $250 penalty. 
Submitting Supporting Documents Online
Whether you're applying for a registration number, PCL, or license replacement, you need to make sure your supporting documents meet certain requirements when making submissions online. Each document you submit must have a resolution of 300 DPI and a maximum file size of 5 MB. You also have to attach the documents using a JPG, TIFF, PDF, or PNG format.
Licensed Owner's Country of Origin
You don't have to be from Canada to get a PCL in Canada. So, if you're from the U.S., you can own and buy a boat in Canada. Up to two owners can own a boat and get a license.
The Importance of the Bill of Sale
Whether you get a license or register your boat, you need to include a copy of the bill of sale. This is true, as well, when transferring a license or registration. The bill of sale should be signed by both parties or the buyer and seller.
Getting Information on a Canadian Pleasure Craft
To learn more about a boat's history, you need the vessel's hull identification number or HIN. The HIN will help you track the boat – its change of ownership, or any negative events. All registered boats have an HIN.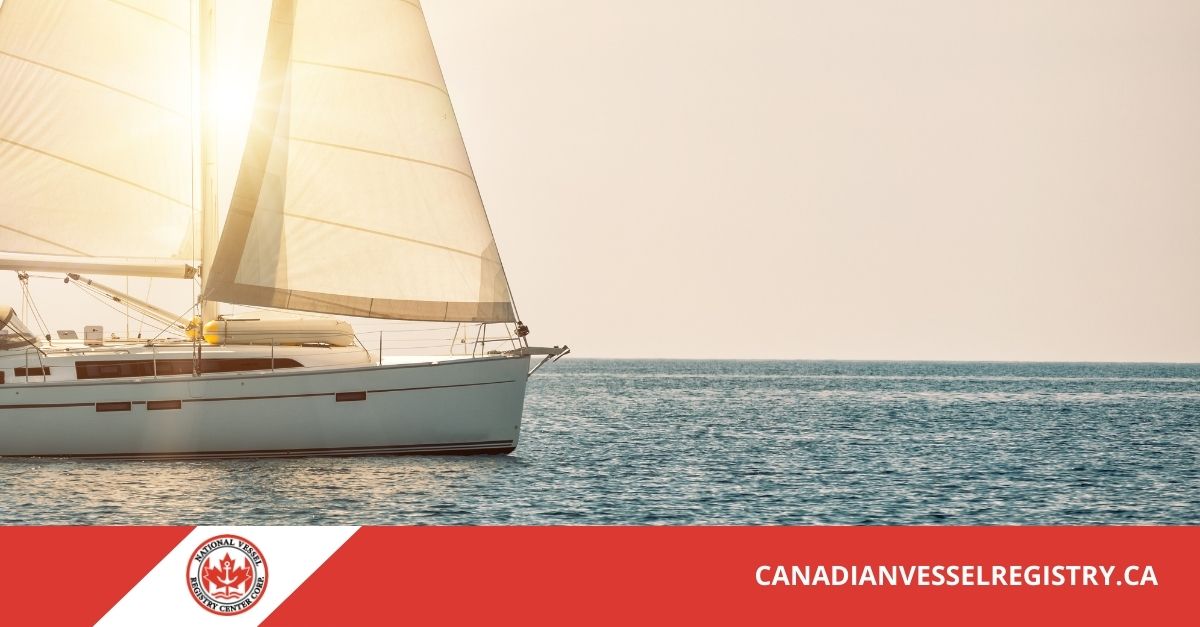 Learn More About Licensing a Pleasure Craft at the Canadian Vessel Registry
You can learn more about registering or licensing a pleasure craft at the Canadian Vessel Registry. It's easy to apply. The sooner you register or license your boat, the sooner you can enjoy boating on Canada's spectacular waterways!