What happens if you don't have ownership proof for your pleasure craft? If you do not have a copy of a Bill of Sale, you can submit a declaration under oath on the Canadian Vessel Registry website. 
So, what exactly is a declaration of oath? How do you fill it out? When do you need to provide this proof of ownership?
You'll need this document in lieu of a bill of sale if you plan to register your recreational boat or you wish to obtain a pleasure craft licence.
You can fill out a form online or complete a declaration on a sworn form, as long as the document holds specific details – details that show that you're legally entitled to obtain a licence or registration.
What to Include on a Declaration of Proof
Add the following details to the declaration:
The name(s) and address(es) of the new owner(s).

The PCL number, if applicable

The make and model of the boat

The boat's hull serial number (HIN)

THe material and color of the boat's hull

The boat's propulsion (you need to have a boat with at least a 10 horsepower or 7.5 kW motor to obtain a registration or licence)

The prior name of the boat's owner

A reason for why you can't produce a proof of ownership or other applicable documents

If the boat is unlicensed, a statement as to why the boat was not licensed previously

If applicable, the original's licence's date

Signature(s) of the new owner(s)

The signature and printed name of a notary, lawyer, justice of the peace, or a commissioner of oaths
Anyone who is applying for a pleasure craft licence must have a proof of ownership, a signed photocopy of a government-issued ID, and a full-side view of a color photo of their boat. 
When You May Need to Fill out a Declaration of Proof
If you buy a used pleasure craft, you may not have received a bill of sale. 
People who build their recreational boats also will not have a bill of sale. In these circumstances, you'll need to submit a declaration of pleasure craft ownership.
When Licensing is Required
If you have a boat that has a motor of at least 7.5 kW (10 horsepower), it must be recorded in the Canadian Register of Vessels. However, you can also voluntarily license your boat.
When you receive a pleasure craft licence, you receive a one-of-a-kind ID number. It allows emergency personnel to trace you and your boat if you need help on the waterways. 
Registering a Vessel: Requirements
Vessels that fall under the following categories must register their vessel:
Commercial and government-owned ships equipped with at least a 7.5 kW (10 horsepower) motor

Barges

Commercial river rafts

Vessels financed with a marine mortgage that must be registered with Transport Canada

Vessels that travel beyond Canadian borders.
The Benefits of Registration for Boat Owners
If you don't have a marine mortgage on your pleasure craft, you may still rather register it than license it, as you're given a unique number and can name your boat as well. Registrants can also fly the Canadian flag.
Renewing Your Licence or Registration
While a licence remains in force for 10 years, registrations must be renewed every three years.
Whether you license or register your boat, you still need to show you own the vessel. Therefore, a bill of sale or declaration of proof is solid proof that you have the rights to apply for a licence or registration.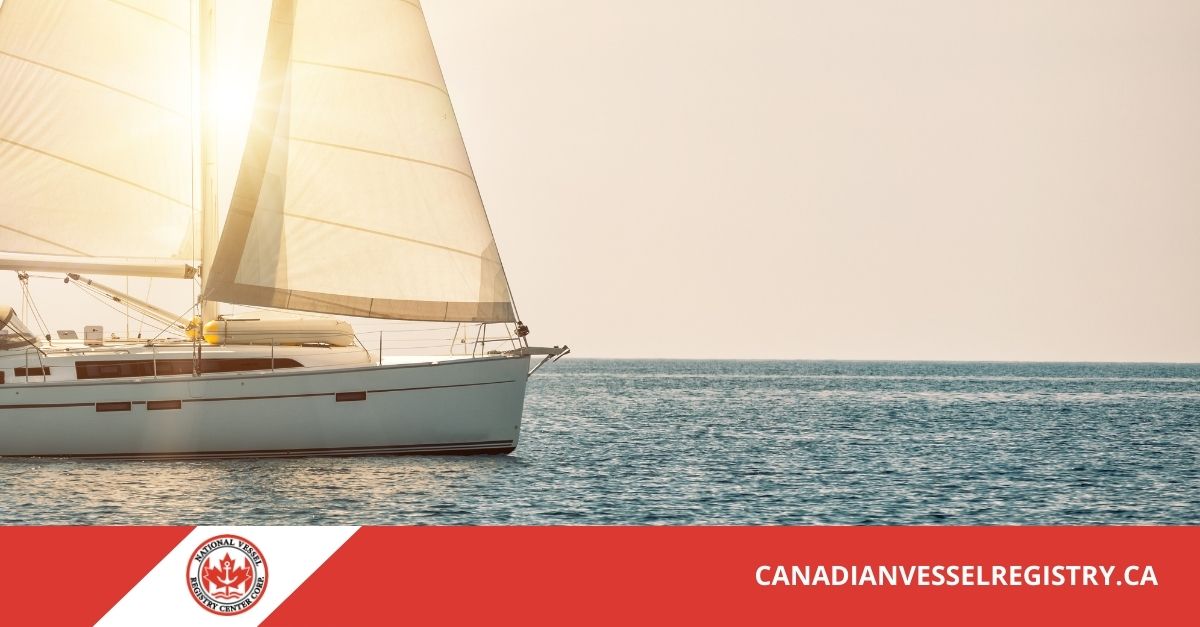 Apply on the Canadian Vessel Registry Now
If you need to get a licence or wish to register your boat, visit the Canadian Vessel Registry – your one-stop website for all your maritime legal forms and documents.