If you have not heard of us before, it's easy to understand why you might ask the following, "What is the Canadian Vessel Registry and why does it exist?" What are its mission and goals?
Those are good questions. While the Canadian Vessel Registry does not govern boating like Transport Canada (TC), we are  affiliated with TC. As a third party agency, we take care of putting all the paperwork through for licensing and registration, easily and quickly, for TC.
Therefore, we manage any documentation that TC requires to remain compliant when navigating Canada's waterways. It is our mission and goal to serve the boating public so they can enjoy navigating Canadian waters safely and legally.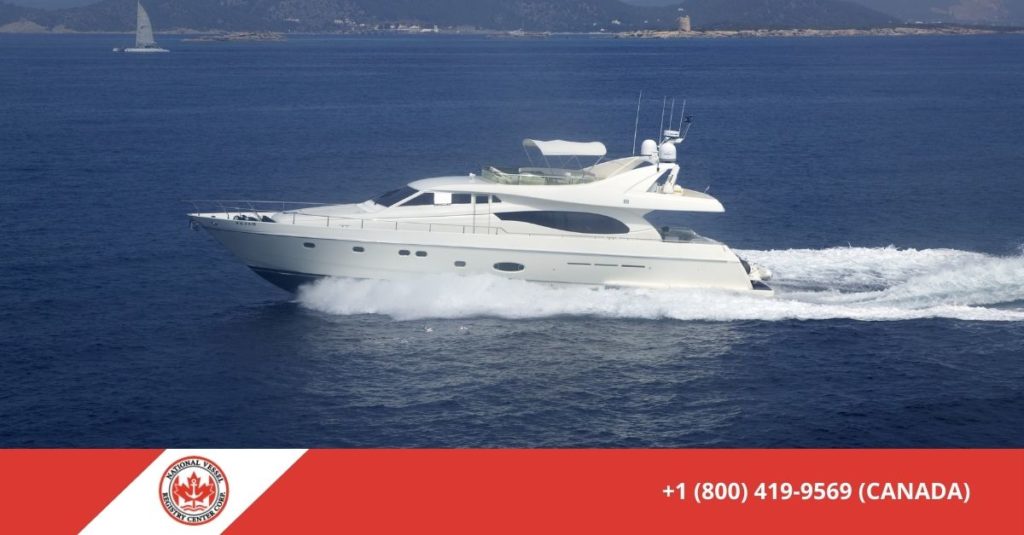 What is the Canadian Vessel Registry? Get the Answer Here
So, if you're asking the question, "What is the Canadian Vessel Registry? you can get the answer, here, on our website. Let's review some of the ways we can help you.
Let's say you just bought a new boat for recreation and are registering it for the first time. We can help you with the process. New registration is one of the main services we provide. You can either apply for a licence or a registration if your boat has at least a 10 hp motor. 
While you don't need to register your boat if you've paid for it and it's not mortgaged, you do need to register a pleasure craft that you're financing with a marine loan. A first-time registration is easy to  submit on our website.
Register Your Boat Here Easily and Conveniently
You can access the form here on our site, fill it out, and submit it. You can also fill out a licence request if you prefer. You cannot apply for both a registration and licence. You'll either need to apply for one or the other.
If you wish to navigate your boat in foreign waters or would like to fly the Canadian flag onboard, you'll want to register the boat. You can also add a name to your boat (which is considered a decoration) on a pleasure craft. The name and hailing port are featured on the exterior hull of the boat.
If you're caught by officials operating a pleasure craft that has not been registered, you'll be assessed a $250 fine. 
You can find an array of forms on our site that you can use to stay compliant when boating the Canadian waterways. By registering your boat, you can show proof of title and ownership and, again, use the boat as collateral or security for financing. Both commercial vessels and pleasure craft with at least 10 hp engines are eligible for registration. 
Who Should Register their Boat?
Individuals who reside in Canada, companies incorporated in Canada, and Canadian governmental entities can register as boat owners in Canada. If you need to transfer ownership, we also provide a form for this purpose. If a mortgage for a boat has been discharged or a transfer needs to be made, you'll need to fill out the document.
When to Use a Transcript Form
Perhaps you need to add more information to a registration. If so, we feature a transcript form so you can verify that the details or specifications you're giving are true. 
Change Your Address on Our Site
You may need to change your address. If so, we can help you do that as well. You can only make this change on our change of address form. It does not apply to an ownership change. That modification can only be made by filling out a transfer form. 
Get a Replacement Certificate
If your registration certificate is lost or damaged, we provide a form so you can replace the certificate. An alteration form covers changes in a boat's length, propulsion, or tonnage.
Delete Your Boat from the Canadian Registry of Vessels
If you sell your boat to  someone who is non-Canadian or your vessel is wrecked or removed from the Canadian Vessel Registry, you can fill out a Deletion form to remove the vessel from the directory.
Apply for a Marine Mortgage
You can also apply for a mortgage, via our website, if the vessel is listed under the Canadian Register of Vessels. 
A form to obtain a provisional certificate is used if you have already registered your vessel but are waiting on the measurement for the tonnage or must still perform sea trials, per a builder's requirements.
Transfer Your Boat's Ownership in Case of Death or Bankruptcy
A transfer form is available as well if you need to transfer a vessel because the owner has died or because of bankruptcy. 
Order Historical Details
Some boat owners require historical information for their boat. If you're one of these people, you can request historical research data by filling out a form on our website.
Take Care of Your Boat's Licensing Needs
If you're interested in receiving a pleasure craft licence, we can supply you with the appropriate form. We can also accommodate your needs for transferring a pleasure craft licence, updating the licence address you have on file, or renewing your boat's licence. 
The licence is good for a long time – 10 years. To renew the licence, you have to wait 3 months before the expiry date before you can fill out and submit the form.
What is the Canadian Registry? Give Us a Call for Further Details
From the above information, we hope you can better answer the following question, "What is the Canadian Vessel Registry and what is its mission?" While we're not Transport Canada, we do act on TC's behalf to ensure smooth transitions when it comes to licensing, transfers, changes, and registrations. Give us a call to learn more about how we can help.