Have you long fantasized about owning a boat of your own? Are you sick of spending your summer weekends stuck on the shore, gazing longingly at the boats that are out making waves? Well, there is no time like the present to turn that dream into a reality. When you purchase a boat, you are granting yourself hours of fun and enjoyment with your new maritime pastime. Of course, buying a vessel isn't exactly as simple as picking up an item from the store. There are loads of different types of boats on the market, and you will need to be deliberate about determining what type of vessel is right for you. This means doing your research and getting to know the various makes and models that are out there. Once you have landed on the boat for you and you've finalized the deal with the seller, you may find yourself staring down a pile of paperwork. One of the most common questions asked by new boat owners is about how to register a boat in Canada, and fortunately, we can help.
Most boats in Canada will require some for documentation with Transport Canada. As a national agency concerning all matters pertaining to water infrastructure, Transport Canada has a vested interest in knowing the boats that are accessing our waters. By maintaining a thorough registry, Transport Canada can better craft rules and regulations that keep our waters safe for everyone. While many boats will require what is called a pleasure craft license (PCL), some boats will need to apply for a registration. Read on to learn whether or not your boat will require a registration, as well as how you can complete this process online.
Knowing How to Register a Boat in Canada
So, you may be wondering, who needs a PCL and who needs a registration? Well, if your boat will be used only for leisure activities, and it has an engine of 10 horsepower (7.5 kW) or more, you will want to apply for a PCL. PCLs are, however, available to all boaters who want them, and they do offer a way to protect your vessel by placing it on a national registry.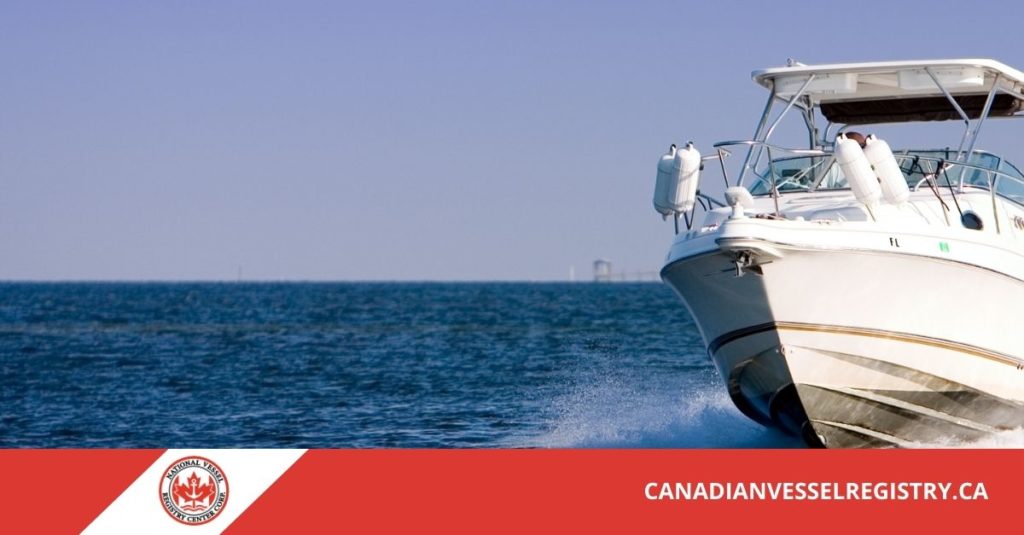 Vessel registration is required for boats traveling internationally under the Canadian flag, as well as boats that are financed with a loan. You will also need to register your boat if you plan to use it in any sort of commercial activity. When you register your boat, you will receive a completely unique moniker of your choosing for your vessel. You can use our web forms to complete your Form 1 – Application for Vessel Registration, as well as your Form 3 – Statement of Qualification for Vessel Registration.
Use Our SSL-Encrypted Web Portal
We can help you process your forms and upload your supplemental documents with our secure, SSL-encrypted web portal. You can rest easy knowing your data is in safe hands when working with us. To learn more about our business, visit our Frequently Asked Questions page, or browse our navigation menu.