Has it been your lifelong dream to purchase your very own boat? If so, it is certainly understandable. Having the freedom to untie from the dock and venture out on Canadian waters whenever the urge strikes you is a tremendous privilege. With your own vessel, you can leisurely cruise the waters with your friends, family, and loved ones, all while making lasting memories. Of course, you can also use your own boat for commercial purposes, allowing you to earn your livelihood at sea. Whether you are in the commercial fishing business or operating charters, you can turn your boat into a moneymaker. As you will undoubtedly depend on your vessel for hours of leisure or work activity, it is important that it is in top shape at all times. If you are purchasing a previously owned vessel, it may be wise to seek out transcripts and historical research so you can get a sense of the boat's past.
In truth, boats can be prohibitively expensive. Even smaller motorized boats can run the cost of a new motor vehicle. The good news is, however, Canada is home to a fairly robust secondary market for vessels. By purchasing a used vessel, you can potentially snag a great deal on a boat that has plenty of trips to sea left in it. Of course, boats will incur wear and tear over time, and accidents do happen. By obtaining transcripts and historical research on a registered vessel, you can make sure you are informed about what you are buying before you close the deal.
What Qualifies as a Registered Vessel?
Most Canadian vessels are documented with Transport Canada in one way or another. Recreational vessels will typically require what is called a Pleasure Craft License (PCL), which is commonly referred to as a boat license. This documentation is mandatory for any vessel containing an engine of 10 or more horsepower (7.5 kW), though it is available to non-motorized vessels also. With a PCL, your boat will receive a registration number which must adorn both sides of your bow in letters of three inches in height. You can obtain a PCL by completing an application with Transport Canada and providing a bill of sale and a photograph of your vessel. Once issued, a PCL is valid for a period of 10 years, at which point you can process a renewal request.
Boats that are used for commercial activity will require vessel registration with Transport Canada. This is also true for boats that are traveling abroad under the Canadian flag, and vessels that are financed with a marine mortgage. You can register your vessel by completing what is called a Form 1 – Application for Registry coupled with a Form 3 – Statement of Qualification for Vessel Registration. You will also need to provide Transport Canada with a Form 6 – Bill of Sale, a tonnage measurement, and photographs of all four sides of your vessel. Once registered, your boat will be issued a completely unique name (of your choosing) and an official number.
Getting Transcripts and Historical Research Online
When a vessel is in the national registry, you do have the option of obtaining historical research and transcripts. These documents can tell you all sorts of important information regarding a boat's ownership and registration history. Dating back to 1984, there is a computer database of information that you can access. Boats registered prior to that will have microfilm that you can acquire from Transport Canada. Transcripts can also tell you if a boat has a lien on it, which would indicate that the owner is delinquent on payments to a vendor or crew. You should be very wary of purchasing a vessel with a lien on it, as it can be a significant hurdle in obtaining financing.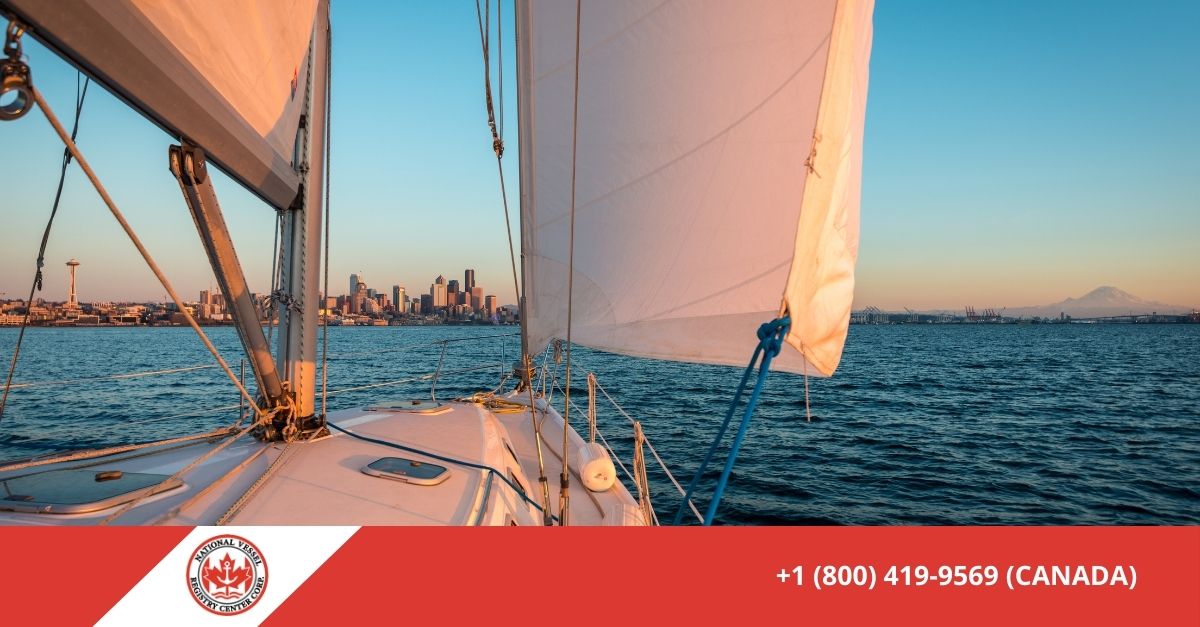 Finding the Right Information Online
You can work with Transport Canada to obtain vessel history and transcript documentation. This can be done by visiting their website and locating the correct application. You will need to provide the vessel's name and official number when submitting your request. Of course, there is also a quicker, online way that you can obtain these documents. By working with us at the National Vessel Registry Center, you file your request online in just minutes. We are a private service that specializes in helping boaters get the documentation they need from Transport Canada, and we can help you as well. 
Beyond transcripts and historical research, we can assist with a number of other documentation matters too. Maybe you need to apply for or renew a pleasure craft license? We have online forms for that. Perhaps you need to obtain a vessel registration? You can use our SSL-encrypted web portal to upload your documents with just a few clicks. To learn more about what we do, visit our helpful Frequently Asked Questions page, or send us an email today.