Outside of purchasing a home or a new vehicle, buying a boat is one of the larger financial commitments that you can make in your life. If you are shopping for a Canadian vessel to call your own, you may be interested in purchasing a used model. In truth, a second-hand vessel that has been well-maintained by the previous owner can provide you with tremendous value. 
If buying a used boat is the route you will be taking as a prospective vessel owner, you have a few steps that you will need to take. First, you will need to determine your budget. Keep in mind, that outside of the cost of the boat itself, there are maintenance and docking fees to consider as well. Then, you will want to peruse online and print listings. After you have located the ideal boat for you, you should then contact the seller and make an offer.
Once you and the seller have agreed to a price and money is ready to exchange hands, you may think you are in the clear to take to the water and leave the troubles of land behind. There is one last, very important part of the process to complete, however: ensuring that your vessel documentation and proof of ownership are current.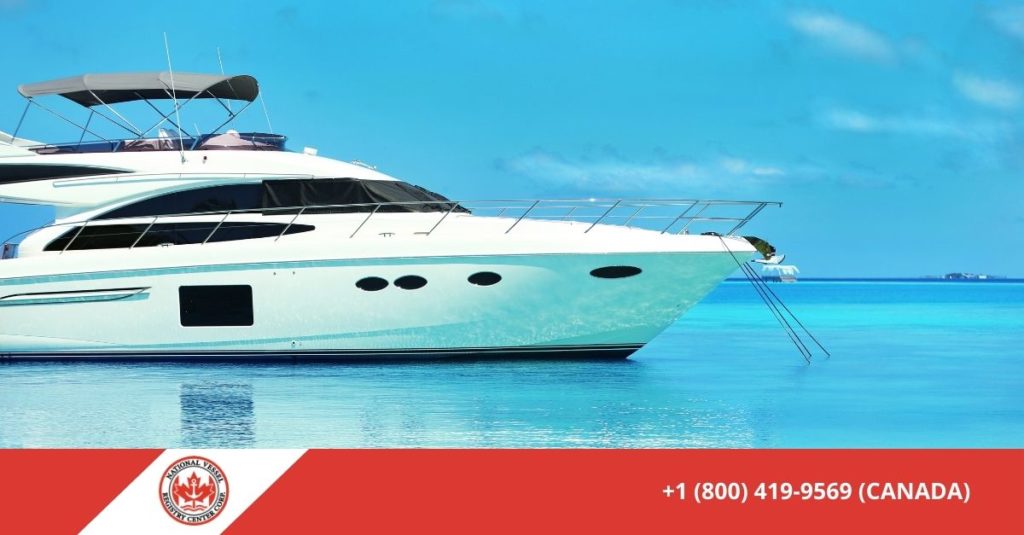 Buying a Canadian Vessel With Little to No Current Paperwork
The internet has made it possible to find and purchase just about anything. Used boats and other watercraft are no exception. While there are some amazing deals to be had, there are also a fair amount of lemons and risky situations that you can find yourself involved with.
Let's say you have found an amazing boat at an unbelievable price–the deal of a lifetime, right? There is, however, one sizable catch. The boat is coming from a salvage yard and it has no original paperwork. Is this an issue and should you think twice?
The short answer is: Maybe. While it is not necessarily illegal to purchase a boat that has none of its original documentation, it may lead to some unfortunate surprises once it comes into your possession. Perhaps the boat has been in a significant accident, or it has multiple liens against it. These are not issues that you will want to navigate after you have finalized your purchase.
Fortunately, there are some relatively simple ways to find out more about a boat's history. If you can secure some basic facts, such as the vessel's registration number, you can request historical research from Transport Canada. This can give you an idea on the boat's background as far as owners and damaging incidents it was involved in, provided it is in the Canadian Vessel Registry.
Working with a private service, such as ours at the Canadian Vessel Registry Center, can allow you to obtain historical research in a quick and efficient way by using our online portal.
Transferring a Registration or License to Demonstrate Ownership
Considerable transactions such as buying a car or house tend to come with a fair amount of paperwork. In Canada, this is also true for boats. If the vessel you are purchasing is already licensed or registered, that documentation will need to be transferred to your name. While this can seem like a mountain of paperwork to complete, it can be done in a pretty straightforward and timely fashion with our help.
You will first have to gather some basic information. You will need your proof of ownership of the vessel (think receipts, titles, etc.), a photograph depicting the full side-view of your new boat, and a valid form of Canadian government identification. Once you have assembled these items, you will then need to complete a pleasure craft transfer of license form.
You can do this in one of two ways. You can source the document from Transport Canada, print it and complete it in ink, package it with your supporting documentation and then submit it via mail to the appropriate Canadian government entity. Sounds like a lot of work, right? 
Your other option is to work with us at the Canadian Vessel Registry Center. We offer an easy-to-fill online form for this and a number of other boat documentation matters. You can use our website to quickly find the form you need, fill out the pertinent fields, and upload your supporting documents and payment via our SSL-encrypted web portal. We strip out all of the confusing fine print and redundancies so you only worry about the aspects of your needed document that apply specifically to your situation.
Learn More By Contacting Us Today
Whether you need to transfer an existing registration, apply for a brand new one, or acquire another form of vessel documentation, we can help. We specialize exclusively in helping Canadian boaters get the forms they need in a prompt manner so that they can get back out on the water. To learn more, contact one of our customer service representatives today.