You may want to change the name of your Canadian vessel for a variety of good reasons. Maybe the name the previous owner gave the boat when you bought it does not reflect your interests. Maybe you gave your boat a name, but things have changed, and now you want to give it a new name. Whatever your motivation for changing the name, you'll want to know how to go about doing it legally. At the National Vessel Registry Center, we have the best tools and experience for all your boating requirements, as well as guides and tips for changing the name of your boat.
If you have previous boat ownership experience in Canada, you probably have some familiarity with the necessary paperwork. For instance, you had to apply for a pleasure craft license or vessel registration from Transport Canada when you bought your boat. You must submit some paperwork to your local government agency because it contains the name of your boat.
Having The Necessary Paperwork
When changing the name of your boat, you must follow a formal process if it is registered with Transport Canada. Vessel registration is open to everybody, and it is required for any boat that is used for commercial purposes, flying the Canadian flag while traveling abroad, or carrying a marine mortgage.
A Form 13-Application for Change of Vessel Name and/or Transfer of Port of Registry must be filled out. In addition to asking you to select three possible names, this document will also ask you a few basic questions about you and your boat. Once finished, you can send Transport Canada this document for processing.
There are numerous methods for documenting a vessel in Canada. What you plan to do with your boat will have a big impact on the path you choose to take. A straightforward Pleasure Craft License (PCL) will do if your vessel will only be used for recreational activities. Your boat must be registered with the national vessel registry if you are using it for commercial purposes, traveling abroad while flying the Canadian flag, or carrying a marine mortgage.
Avoid Using a Common Name
You probably want to make a statement when changing the name of your boat.. All boats in the national vessel registry are required by Transport Canada to have distinctive names. Due to the need for a fallback option in case your first or second choice is already taken, your Form 13 will ask for three naming options.
Selecting a Boat Name
Your vessel's name needs to be simple to say and remember. Even though you might prefer some names that are longer and more original, they might not be appropriate in an emergency. Additionally, stay away from using phrases like "SOS" or "Mayday," which are distress signals and thus are not allowed for either registered or pleasure craft vessels. 
Also, make sure the name is readable taking into account the length and colors of the chosen name. Remember, you have the option to reserve your new boat name for up to a year. After that time, you can still extend the reservation.
Ceremonies For Renaming Your Boat
Even if you don't think bad omens exist, a renaming ceremony can be a fun occasion for you and your friends and family to get together. Bring plenty of champagne, including a bottle to open on the ship, as, according to Greek mythology, this will bring good fortune.
Tradition dictates that you must perform a purging ceremony after renaming your boat. You should also have a metal identification card printed with water-soluble ink with the name of the old boat on it when you swear an oath to Poseidon. After saying the oath over the boat's bow, you will throw the tag into the water.
Once that part is completed, you may give the champagne as a gift to Poseidon, who will drink half of it while pouring from east to west. This all happens before the renaming ceremony. Remember to save a bit of champagne, plus two additional glasses—one each for you and the boat's mate. From west to east, pour the liquid over the boat.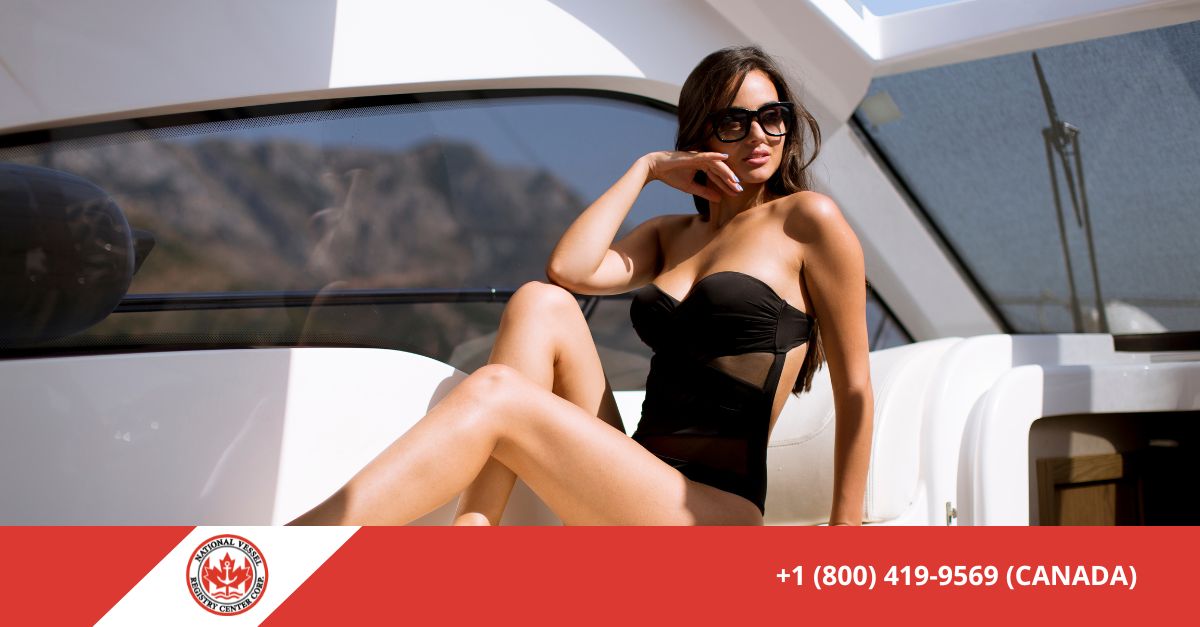 Online Assistance in Changing the Name of Your Boat
You will be relieved to learn that there is an easier way if finding a lot of forms and mailing them sounds like a hassle. For all of your vessel documentation requirements, the National Vessel Registry Center provides a variety of simple-to-complete online forms. We can assist you in completing the process in just a few simple online steps, whether you're changing the name of your boat or looking for initial registration. Visit our FAQs page or get in touch with our experts by phone or email to learn more.