If you are an avid boater, Alberta can make a lot of sense as a destination. With more than 600 freshwater lakes around the province, Alberta offers ample opportunities for adventurous outdoors enthusiasts. Whether you are an Alberta resident, or simply looking to spend some time there with your family or loved ones, you are going to want to understand how to obtain an Alberta boat registration. By making sure that all of your paperwork is in good order, you can operate your boat in full compliance with provincial law, letting you better enjoy your time out on the water.
You may be wondering, why you need a boat registration. Well, you can think of it similarly to your car. Your vehicle's registration allows authorities to keep track of it, as well as provides utility in the event of an emergency. The same principle applies to boats–by keeping tabs on who is out on the water (as well as whether or not they are engaging in commercial activity)–Transport Canada can better protect the safety of everyone on Alberta's waterways. 
What Type of Alberta Boat Registration Do You Need?
Just as there are many different types of boats, there are also different types of registrations and licenses available. If your boat is only going to be used for leisure purposes, you will need to obtain a Pleasure Craft License (PCL). A PCL applies to any motorized boats of 8.5 kW or more, engine-wise. Non-motorized vessels can also obtain a PCL, though it is not required. In order to get your PCL, you will need to complete an application, provide proof of ownership (such as a bill of sale), and submit a full, side-view photo of your boat. 
Once granted, your PCL will give your vessel its registration number. This string of digits will need to be applied to the exterior of your boat on both sides of the bow. When affixing your decals, make sure that they are at least 3" high, and clearly above the waterline. You will also want to keep a copy of your PCL on board at all times.
Does Your Vessel Require Registration with Transport Canada?
If you are going to be engaging in commercial activity, traveling internationally under the Canadian flag, or carrying a marine mortgage, a PCL will not suffice. You will instead need to register your vessel with Transport Canada. To do this, you will need to complete an application, and provide a bill of sale and tonnage measurement, as well as photographs of all four sides of your vessel. Once issued, your registration will provide you with an official number (to be placed on your boat's interior) and a completely unique name.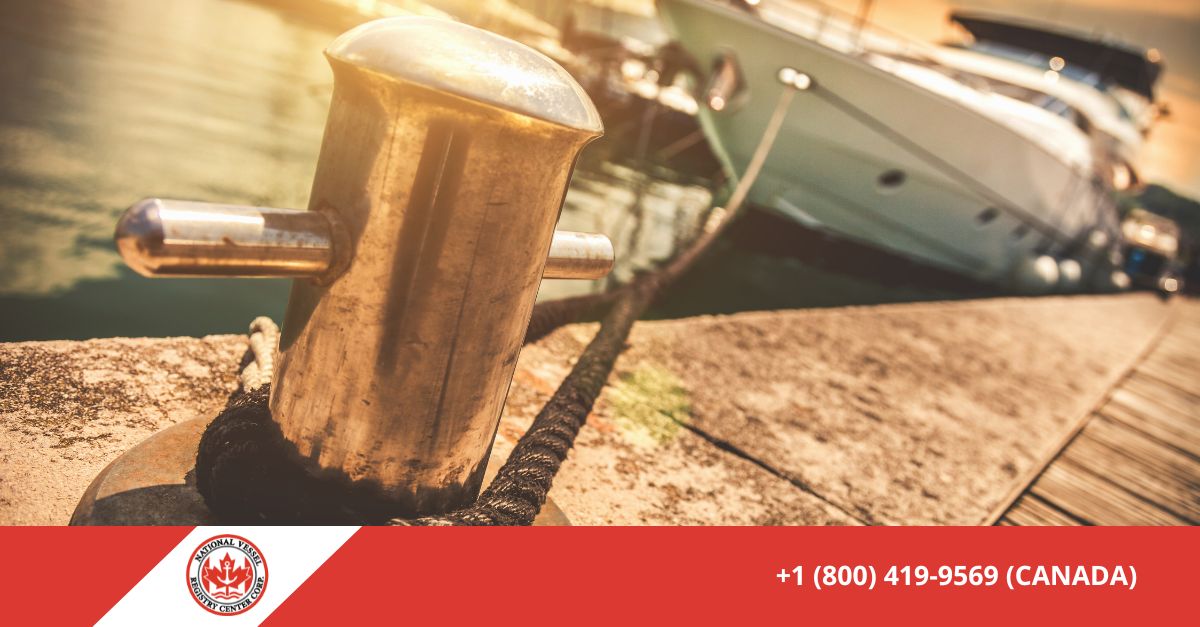 How to Get Your Registration Online
Whether you need a PCL or a vessel registration, the National Vessel Registry Center can help. We are a private service that specializes in helping Canadian boat owners get the documentation they need online. To learn more, contact us by email or phone today.