Are you trying to find out more about a vessel that you're interested in purchasing, but can't find an information source you trust? Does it seem like when you do a vessel name query you can't find the data you need? Here at the National Vessel Registry Center Corp., we have two different forms that can help you to find out what you need to know about a vessel. Whether you're interested in purchasing one or just looking for info, we make it possible to find exactly what you're looking for. 
Application for Transcripts of Vessel 
If you're looking for general information about a vessel, this is the right form for you. Simply enter the official number and vessel name, then we'll send you the information that you need. There are some things you have to keep in mind with this form. For example, you can't get online transcript orders for vessels that have a Pleasure Craft License or are in the Small Vessel Register. Also, you'll note that you have the option to get these forms certified or uncertified. A certified transcript is necessary if you're getting this information for official or legal purposes. Also, a certified transcript is the one that has the most up-to-date transactions.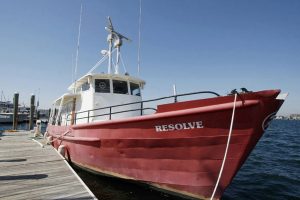 Historical Research: an Effective Vessel Name Query 
If you want to find out all of the information about a registered vessel, the "Application for Historical Research of a Vessel" is the way to go. This can give you all of the information that the Ship Registration Computer System Database has about a registered vessel. Indeed, this even covers vessels from long ago. The computer system database has all of the information about vessels that were registered in 1984 or later. But, if you want information about a vessel that was registered earlier than that, there's a way. This will give you the info on microfilm. 
What to Keep in Mind About Historical Research Forms 
When filling out these forms, you have multiple ways of finding the information that you need. We understand that you may not have that much info, which is why we make it as easy as possible. For example, if you have the vessel's name, that can be enough. Alternatively, if you don't have that, but do have the Official Number, you should be able to make the research work. Also, you have to click whether the vessel you're searching for is active or non-active as of the moment you fill out the form. 
All of the Forms
You might have read the last sentence of the above paragraph and thought: "what if I don't know whether or not the vessel is active or non-active?" For that or any other questions, we have a trained, knowledgeable staff that's ready to help. You can email or call us and we'll be glad to answer any of your questions. In fact, if you'd like, one of our representatives can walk you through the forms as you fill them out. For more email or call us at: (800) 419-9569.